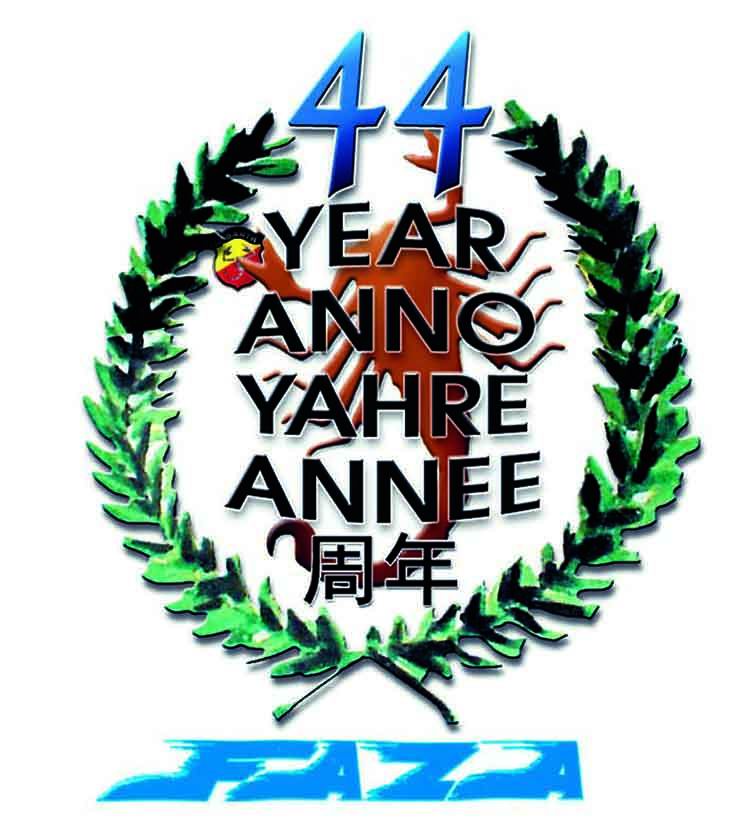 joe kidd religion
SINCE 1963
[FIAT ABARTH ZAGATO ALLEMANO]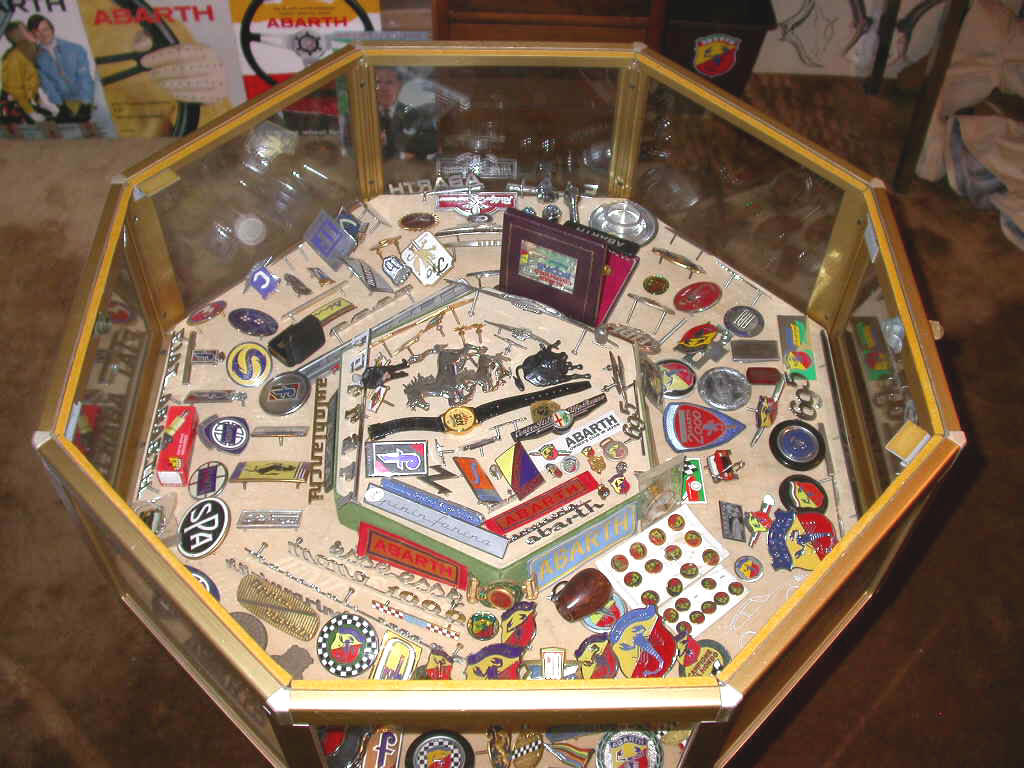 CARLO ABARTH IN THE LATE FALL OF 1964.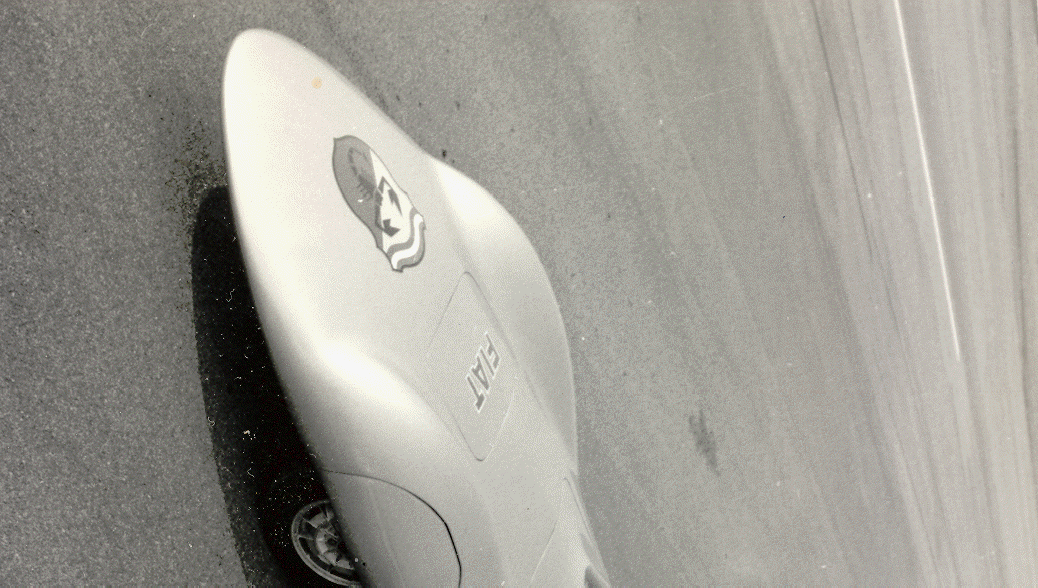 .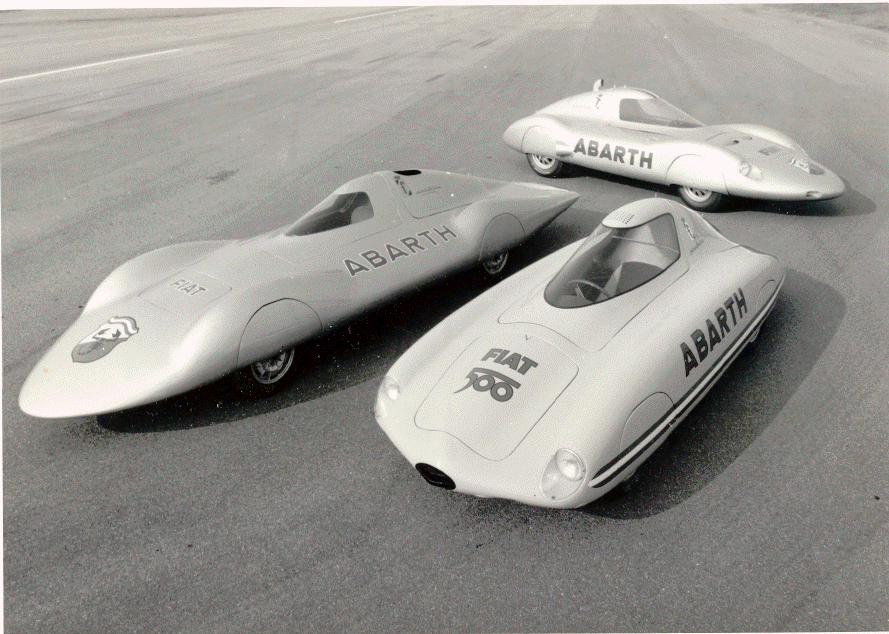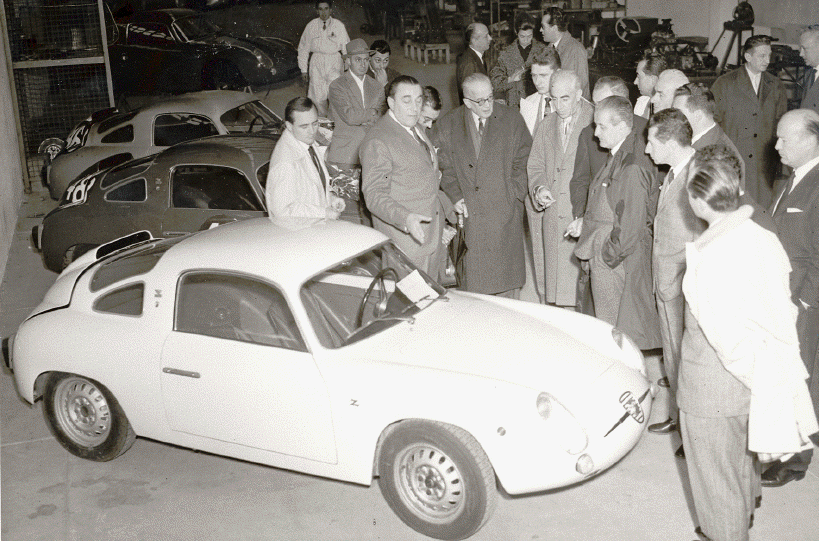 VIA TRECATE 10 IN 1953, HAS A VARIETY OF AUTOMOBILES WHICH SPORTS CAR AND RACING DRIVERS FIND ONLY AT ABARTH & C.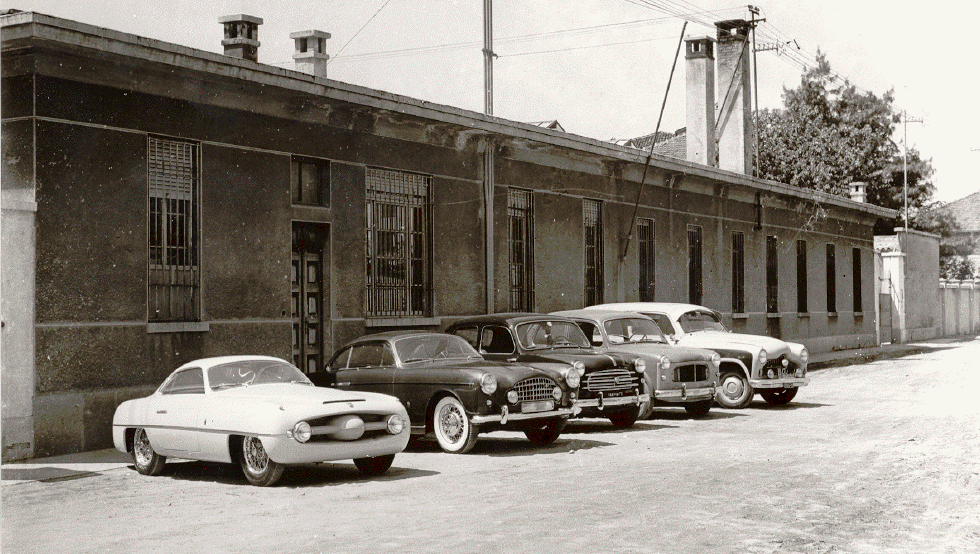 | | |
| --- | --- |
| | |
| BACKSIDE OF 1961 DOC 112HP/1970 135HP | IN EARLY 1962, A $1 BILL MAILED TO ABARTH TORINO, RETURNED THIS FOTO GEM. |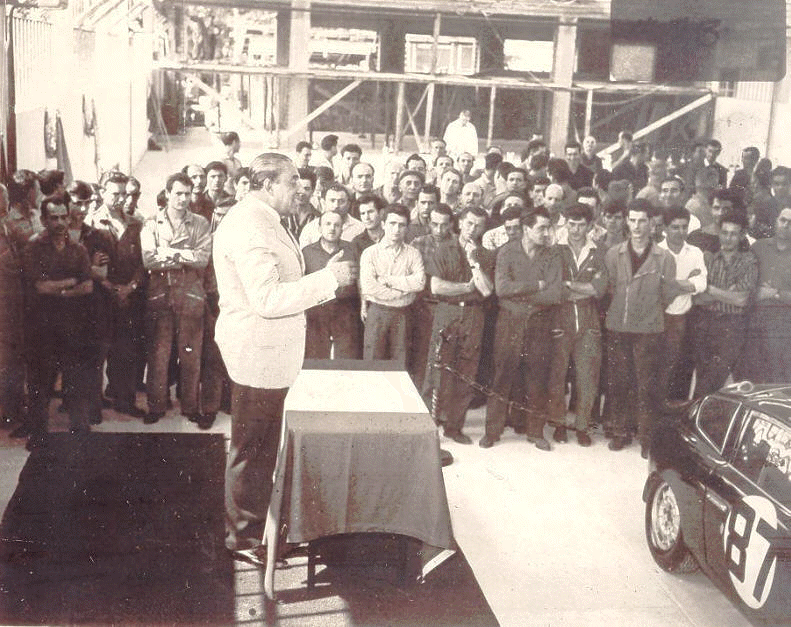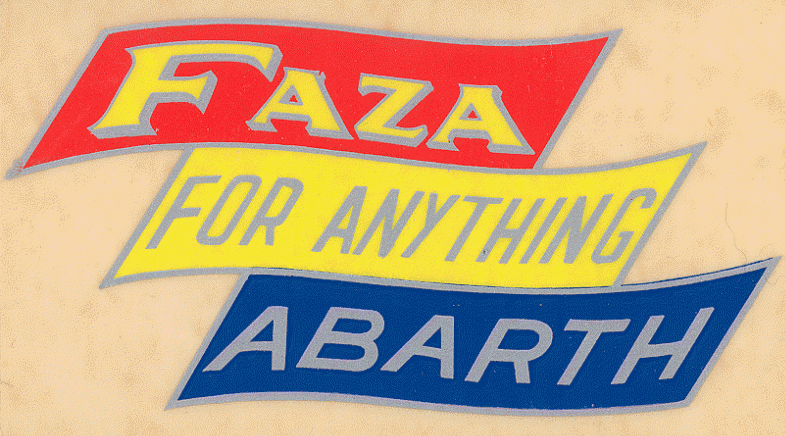 FAZA SQUADRA FIAT ABARTHS, ABARTH SIMCAS, AND ABARTHS WON 133 TIMES OUT OF 158 STARTS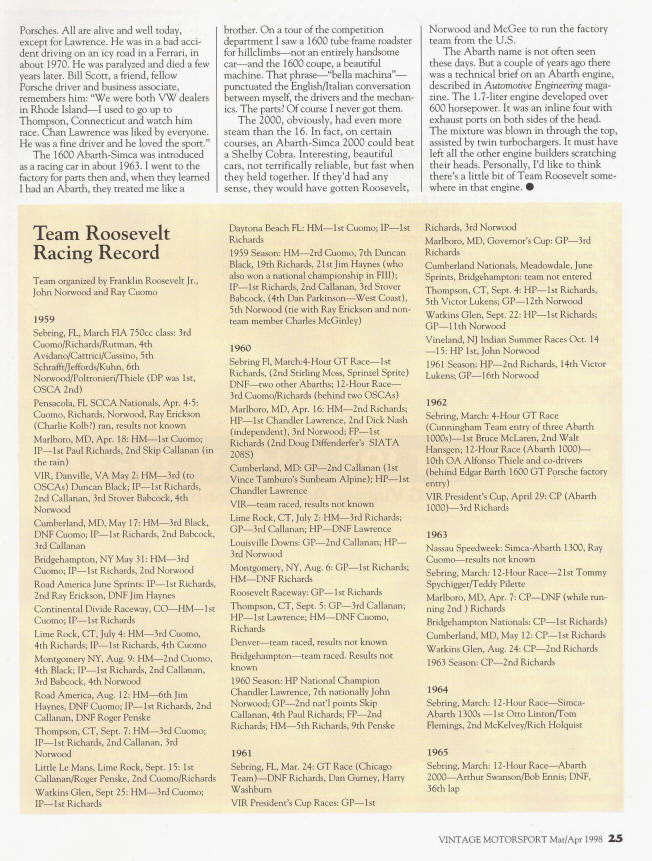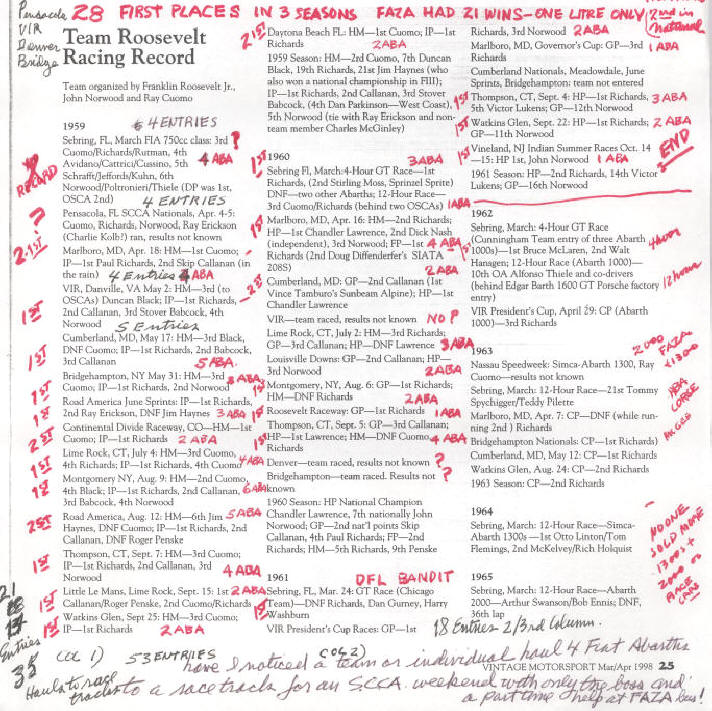 THESE ARE THE ABARTH & CO. AUTOMOBILES WHICH `TEAM ROOSEVELT' IMPORTED IN
1959 TO RACE. FIVE ABARTH DRIVERS WERE PRESENT AT THE DAYTONA DEBUT.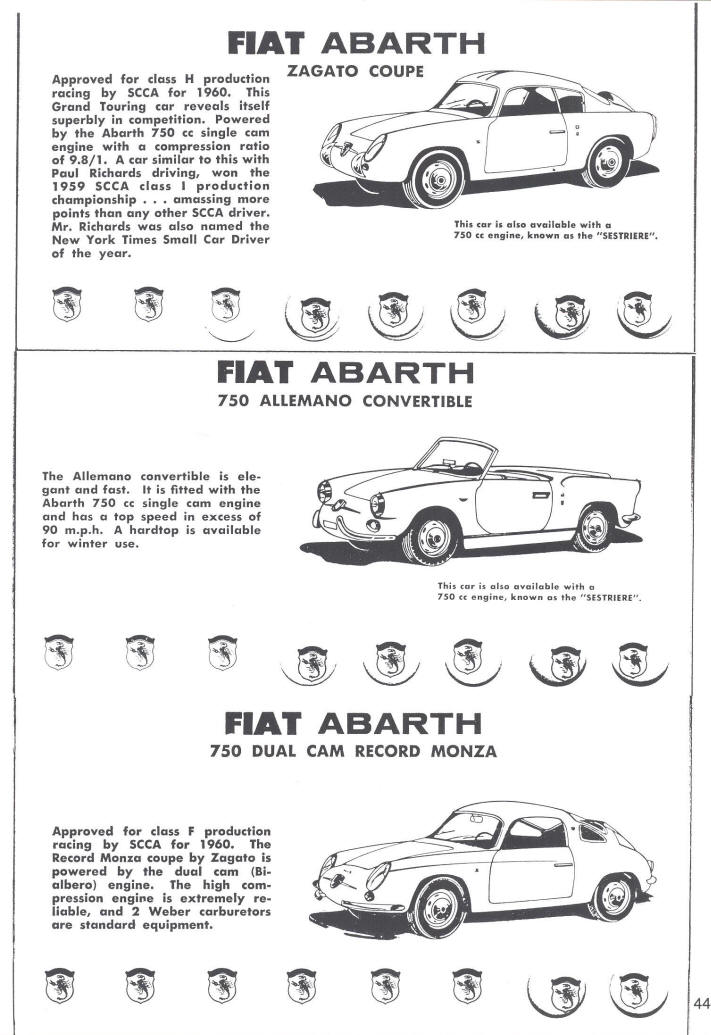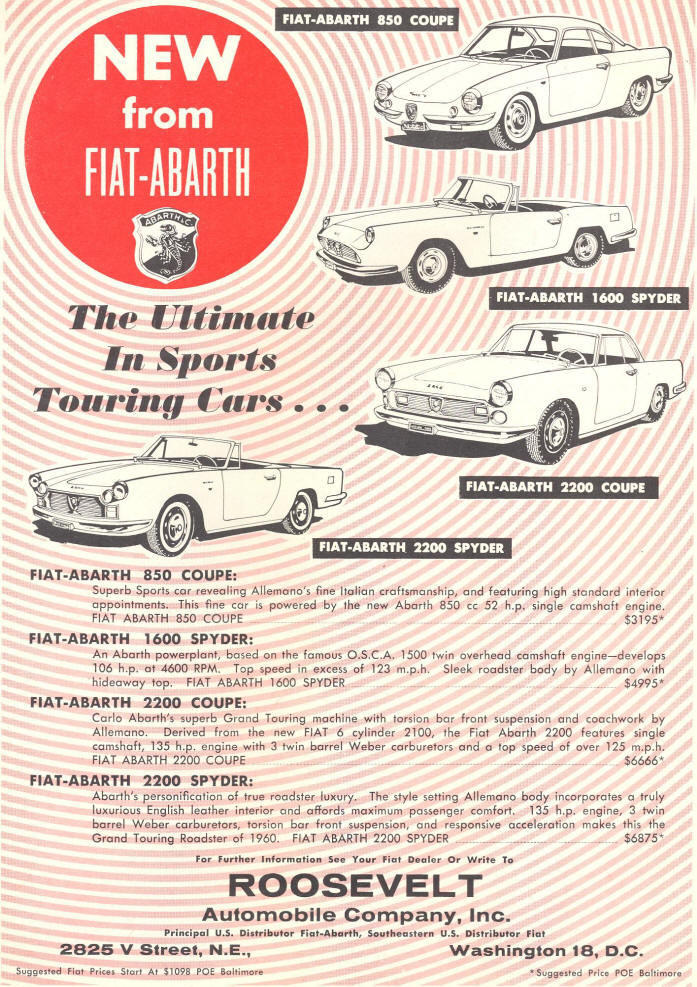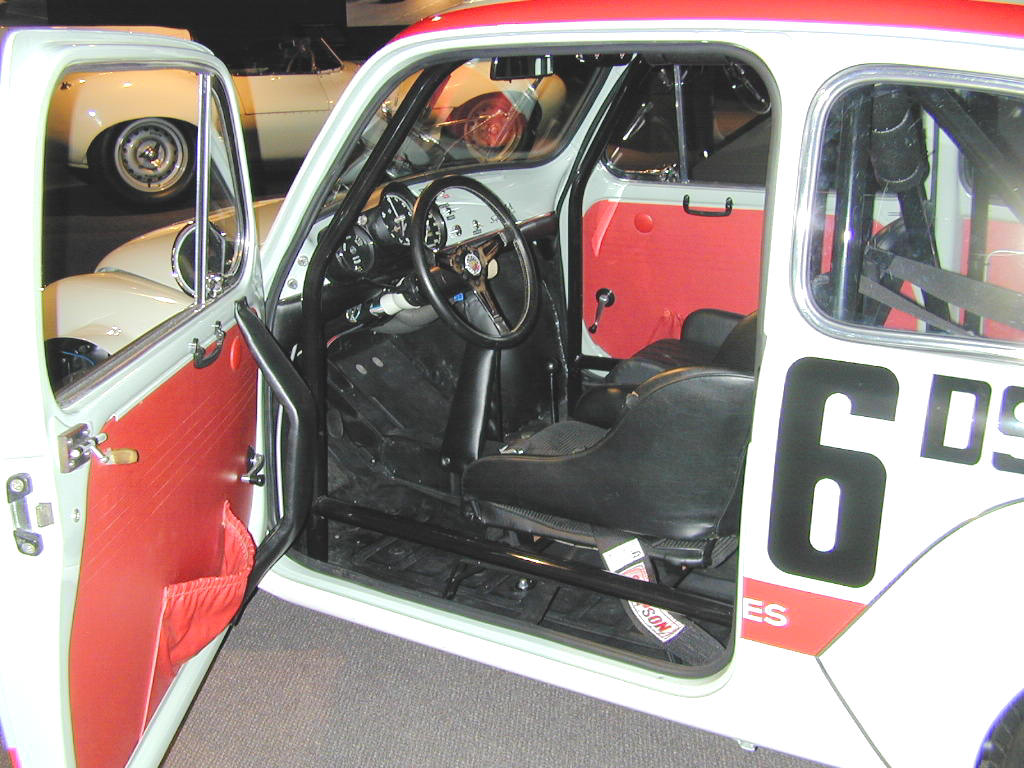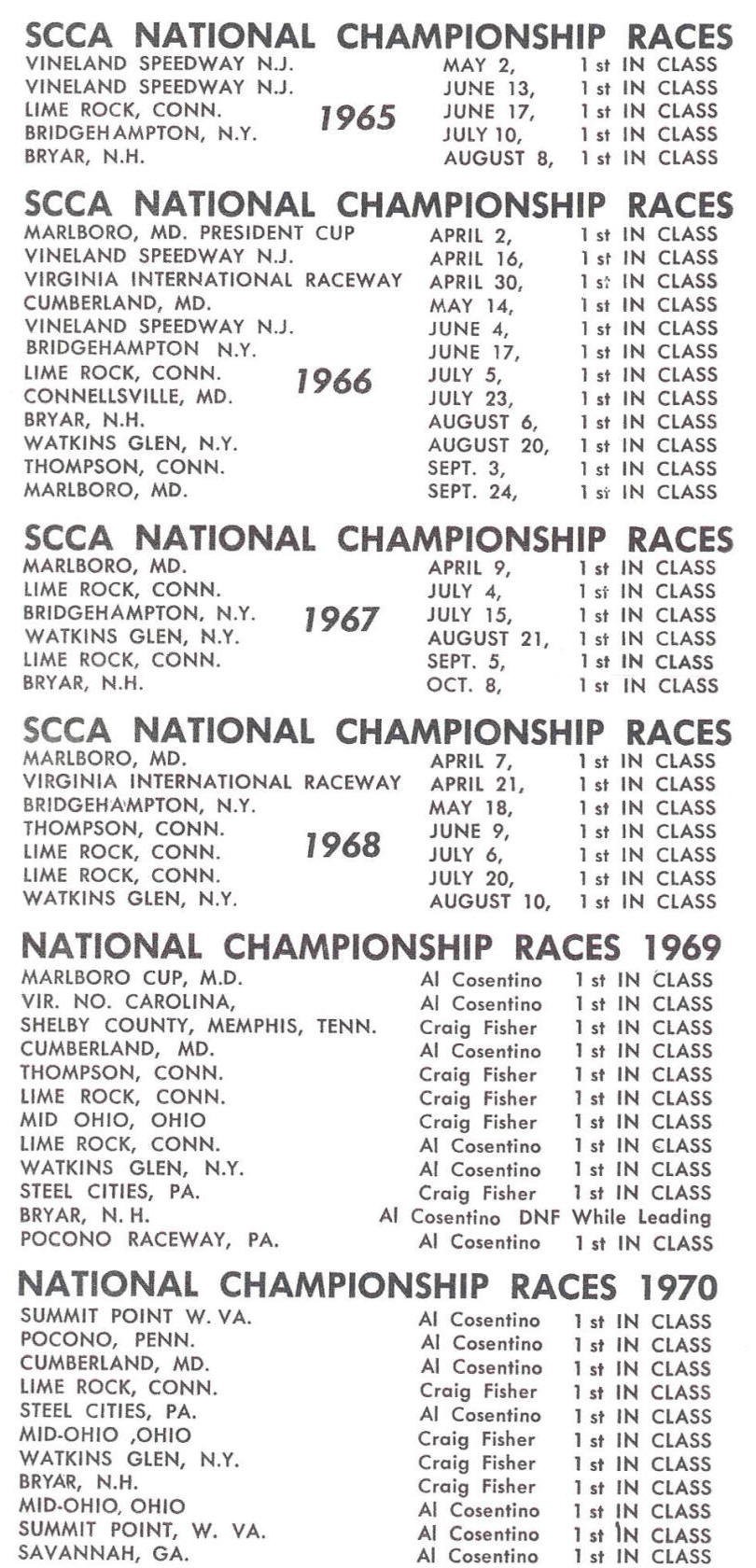 AFTER 36 YEARS, SLAVE-O-MATIC OPENED THE 1971 RESULTS.
NATIONAL CHAMPIONSHIP RACES 1971
SUMMIT POINT, W. VA. Al Cosentino 2nd IN CLASS
BRIDGEHAMPTON, N.Y. Al Cosentino 2nd IN CLASS
CUMBERLAND, MARYLAND Al Cosentino 1st IN CLASS
LIME ROCK, CONN. Al Cosentino 1st IN CLASS
THOMPSON, CONN. Al Cosentino 1st IN CLASS
LIME ROCK, CONN. Al Cosentino 2nd IN CLASS
POCONO, PA. Al Cosentino 2nd IN CLASS
OLATHE, KANSAS Al Cosentino 1st IN CLASS
NELSON LEDGES, OHIO Al Cosentino 1st IN CLASS
WATKINS GLEN, N. Y. Al Cosentino 2nd IN CLASS
PALM BEACH Al Cosentino 1st IN CLASS
BRYAR, NEW HAMPSHIRE Al Cosentino 1st IN CLASS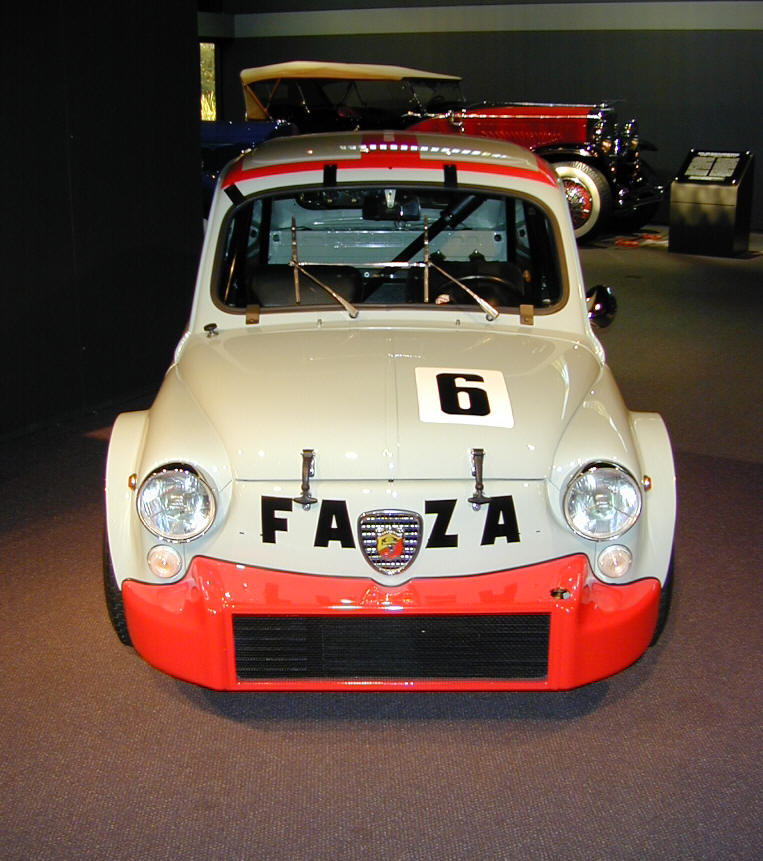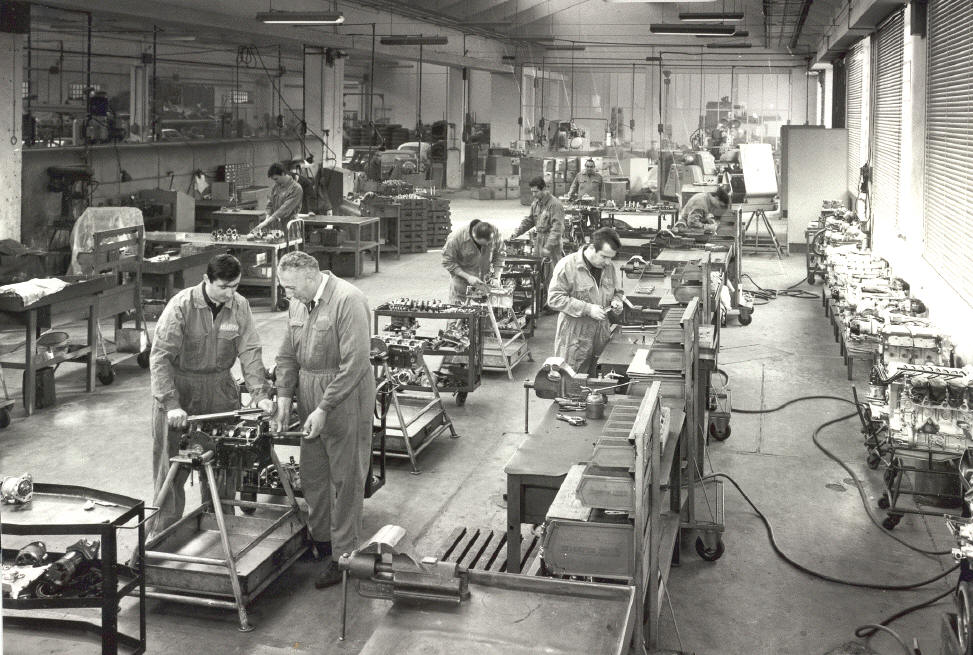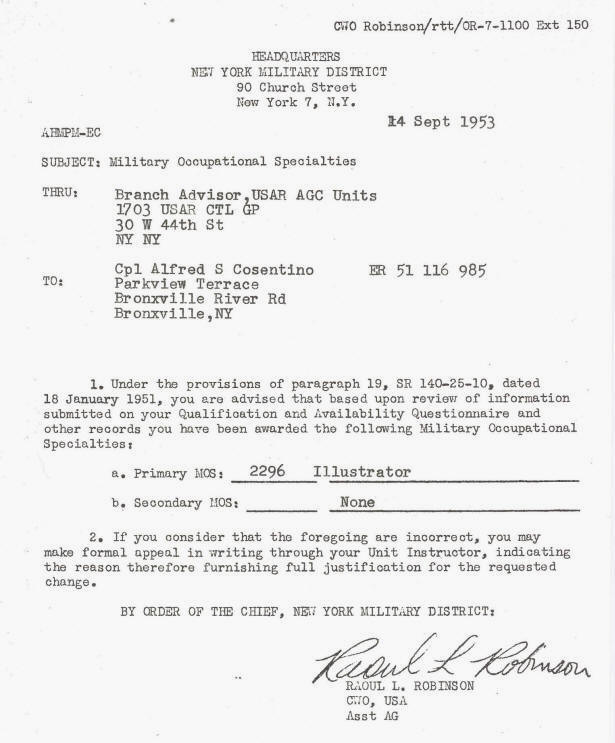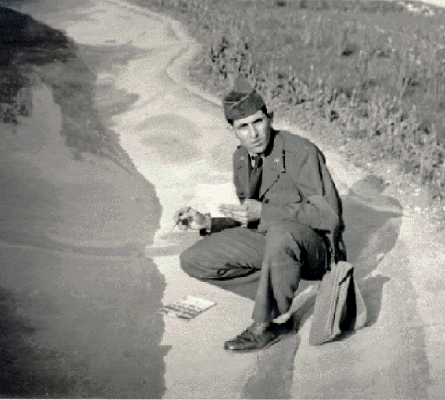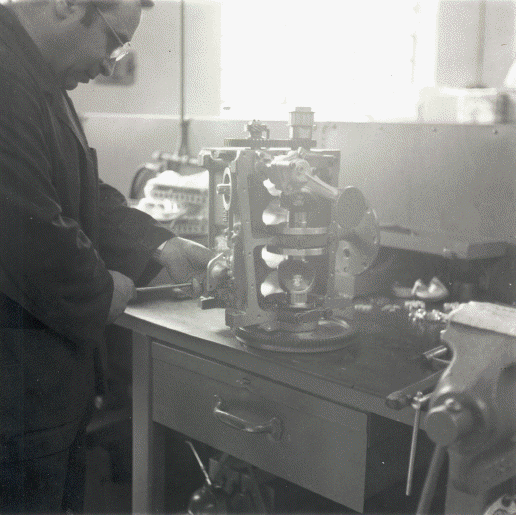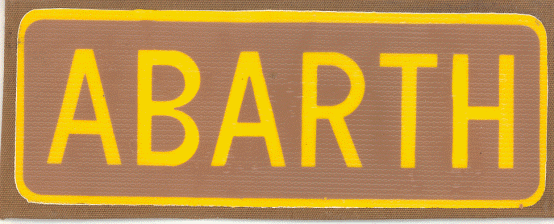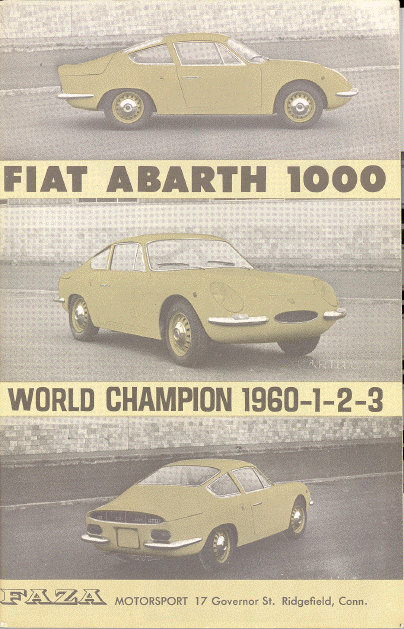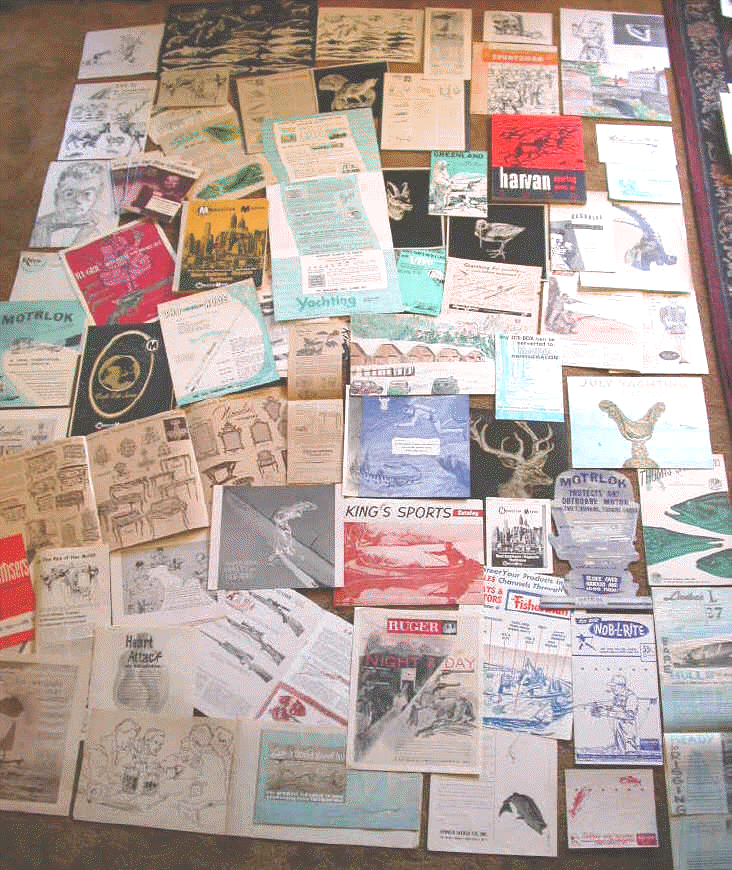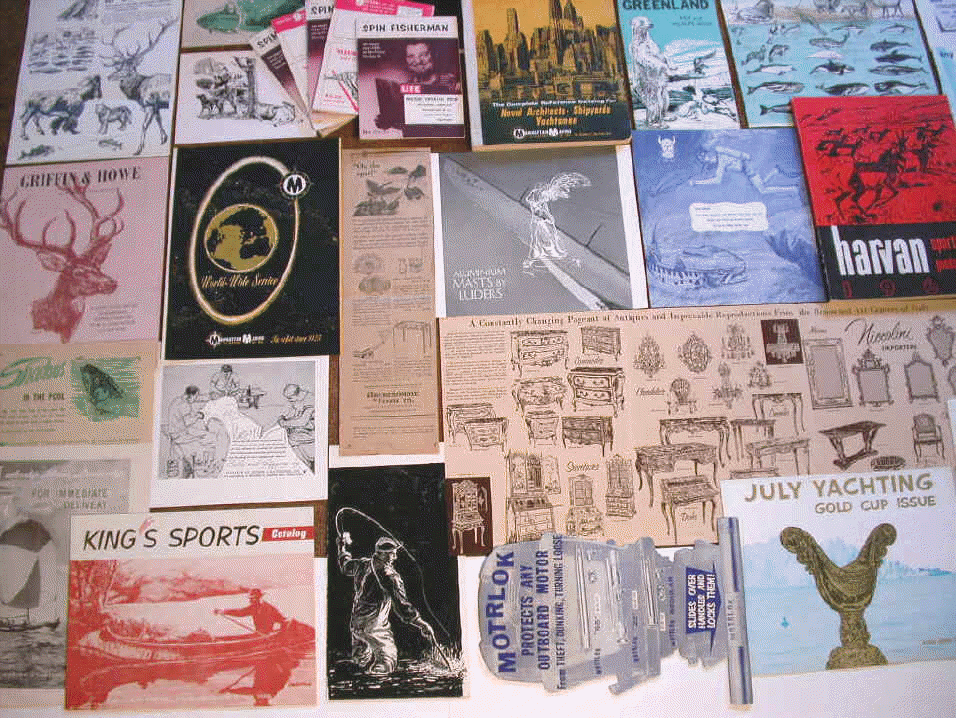 THE ARTIST ```BEHIND THE BAR"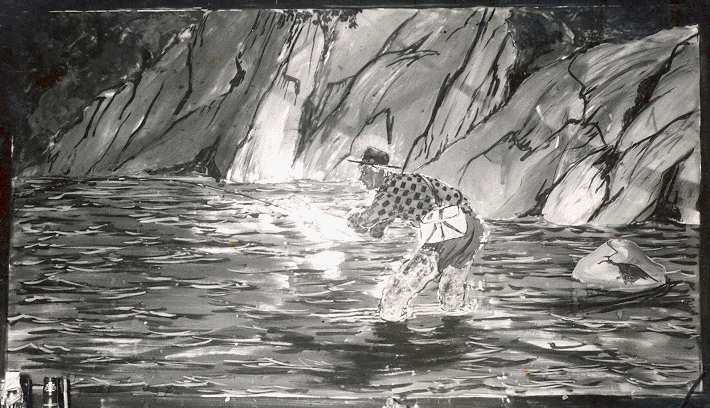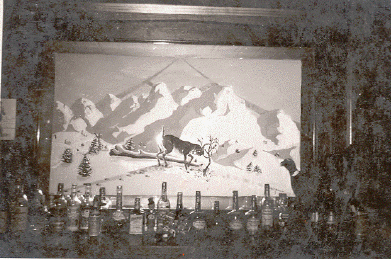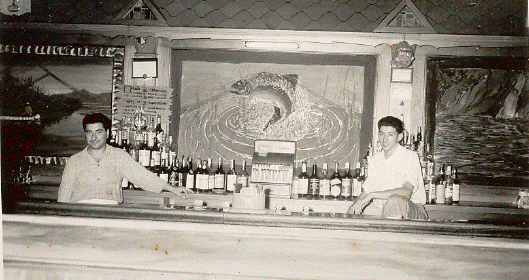 USE FOTOS FROM THE ELTINGE TROOP SHIP WHICH LEFT FROM N. Y. STATEN ISLAND AND DOCKED AT BREMERHAVEN, GERMAN. FROM PAINTING THE PARENTS MIRRORS BEHIND THE BAR WITH OPAQUE WATERCOLORS.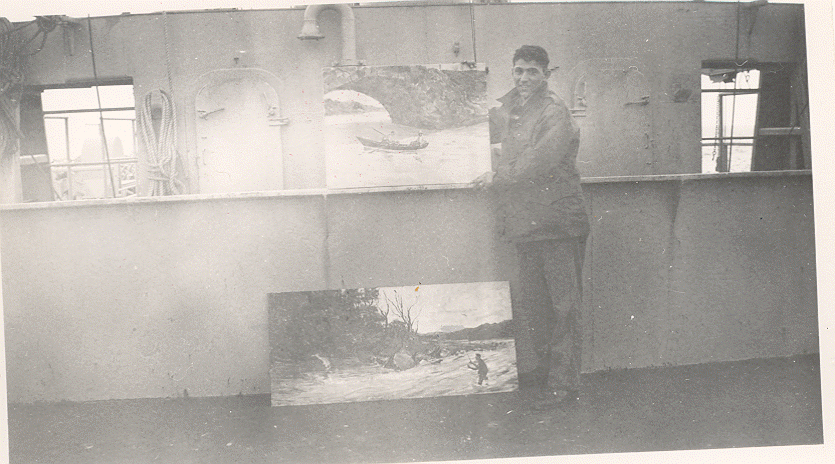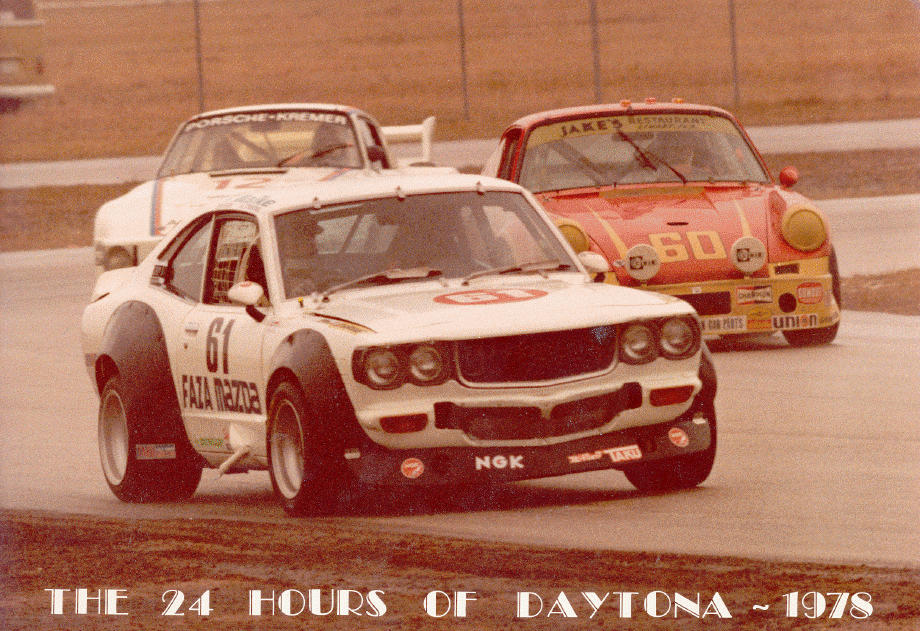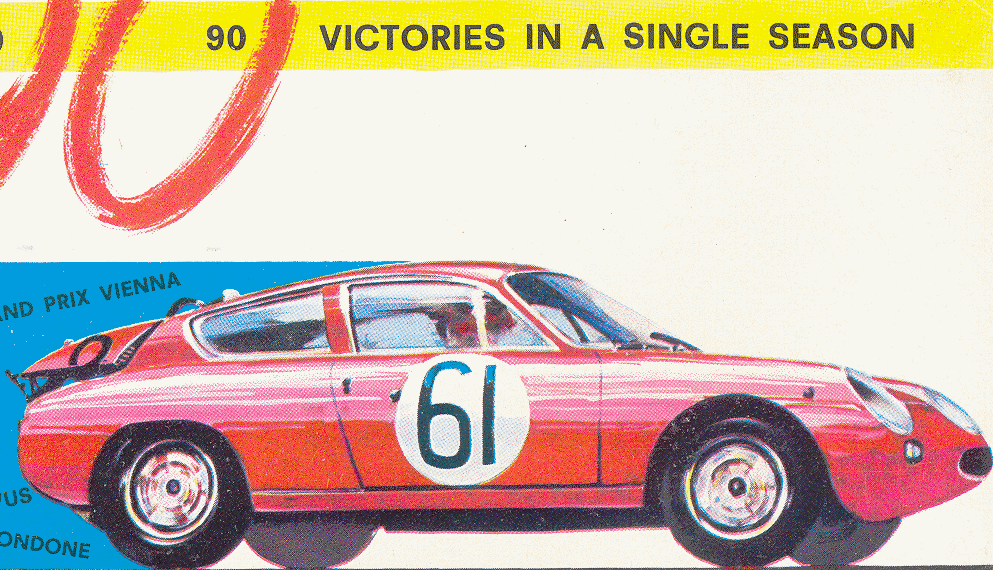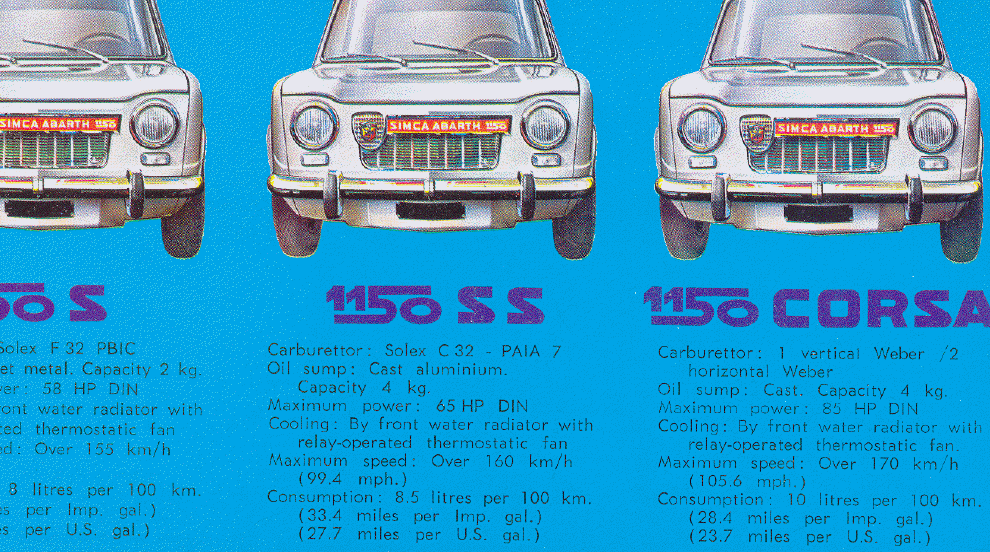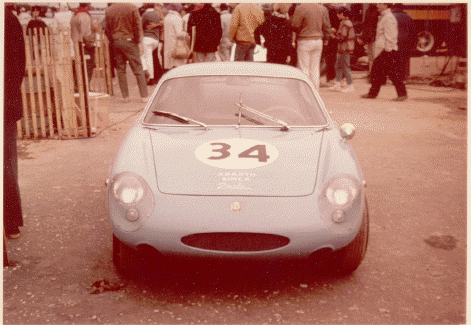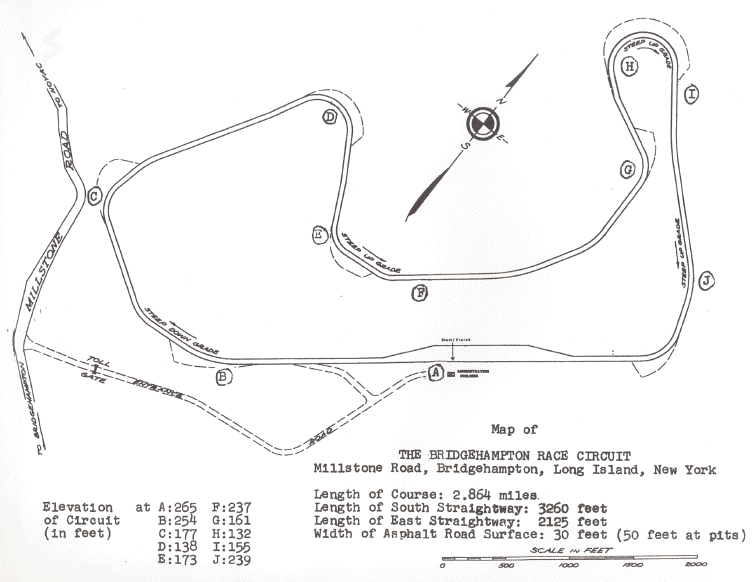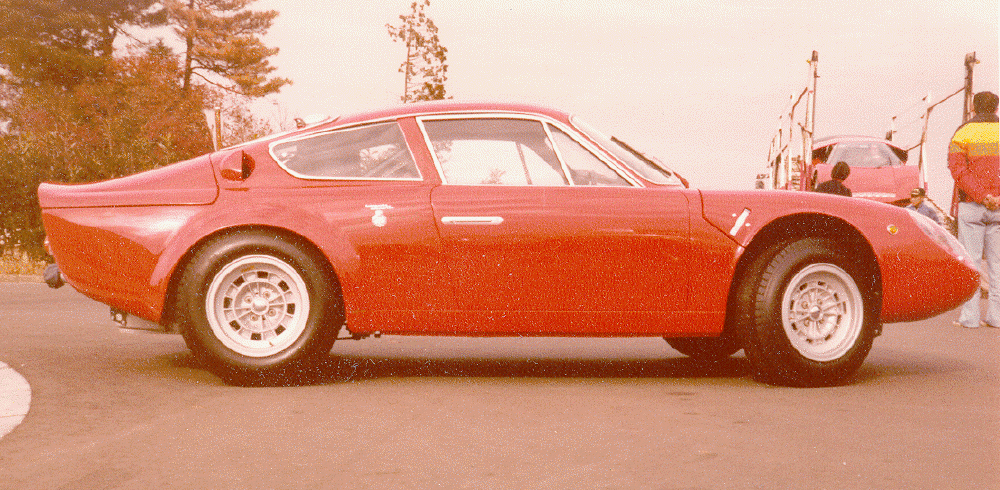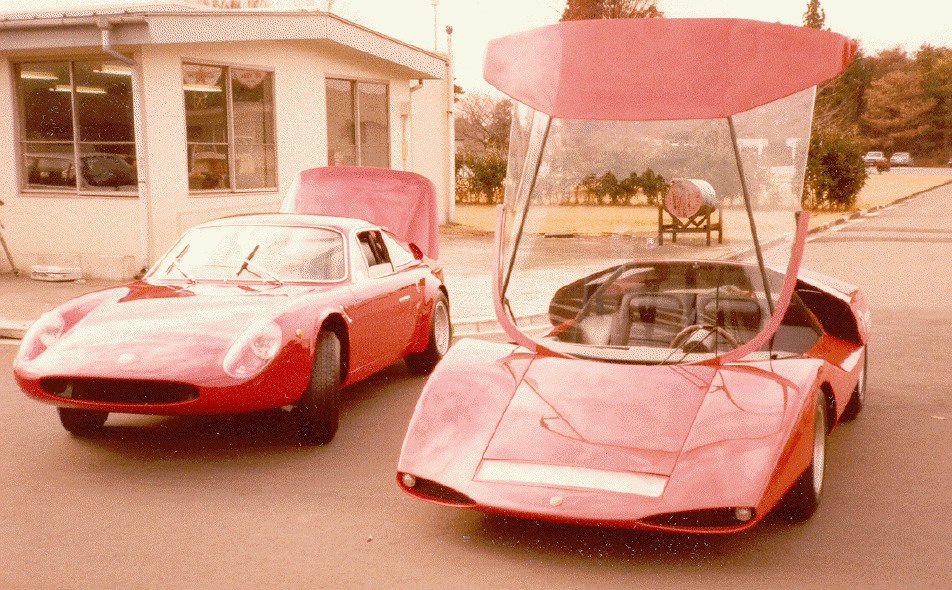 BOTH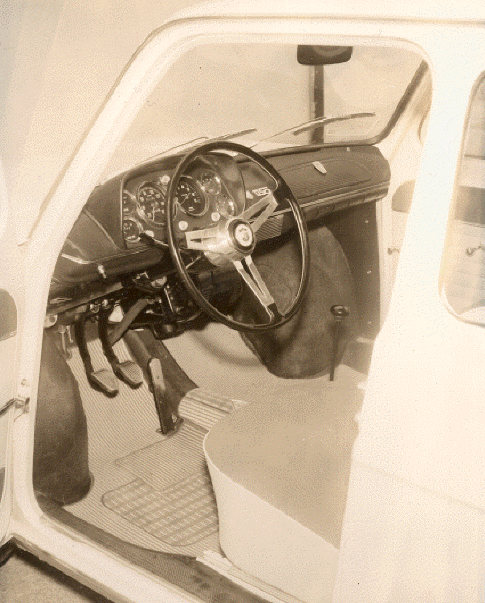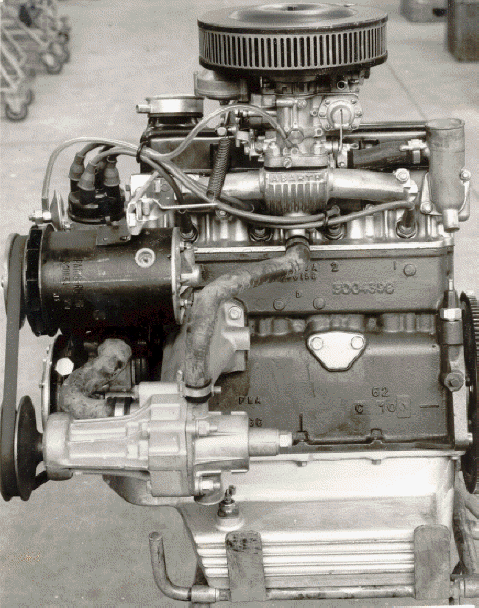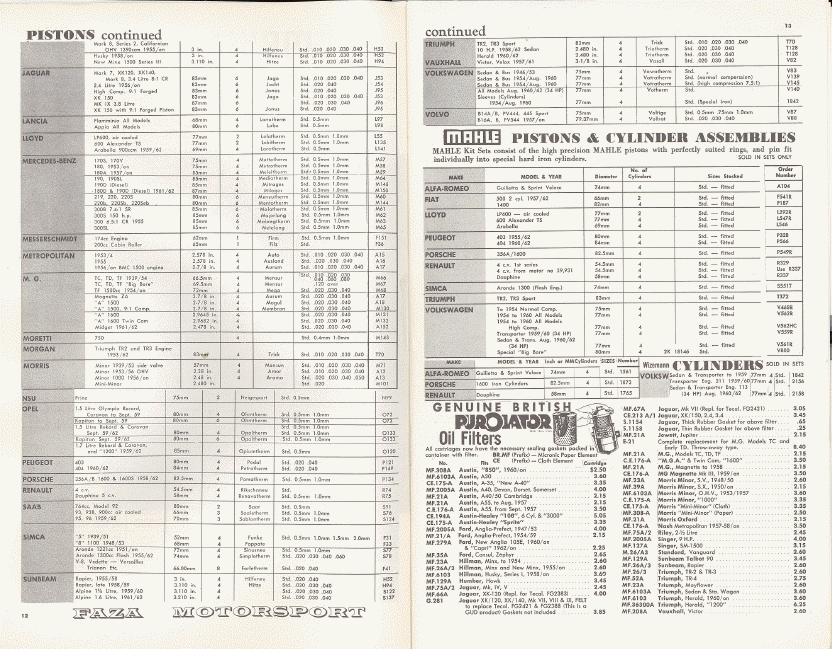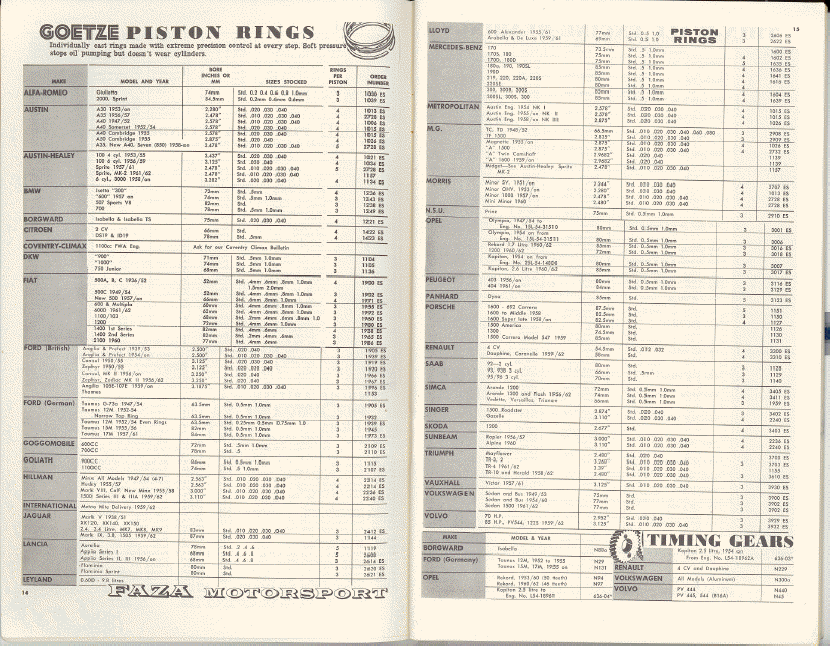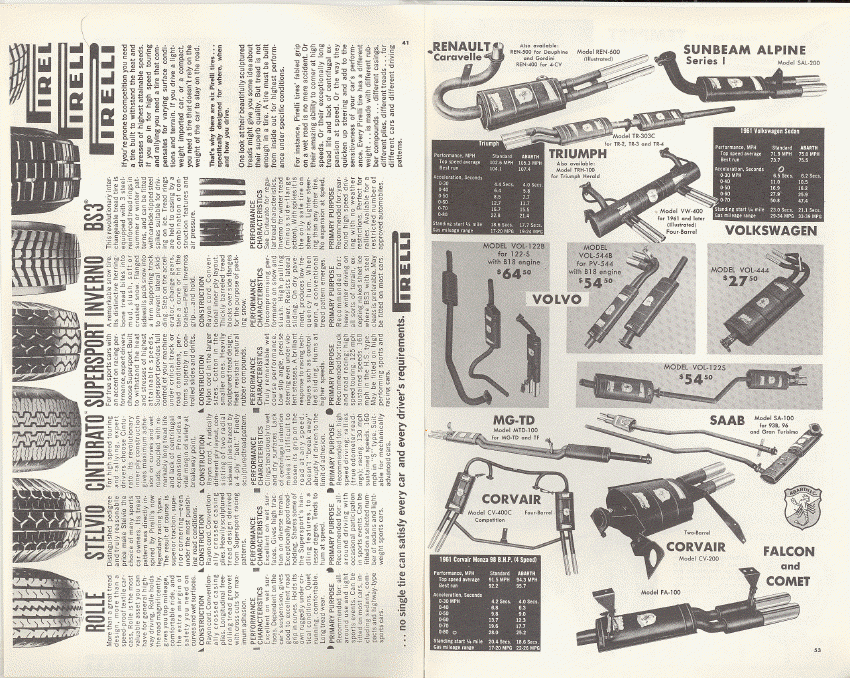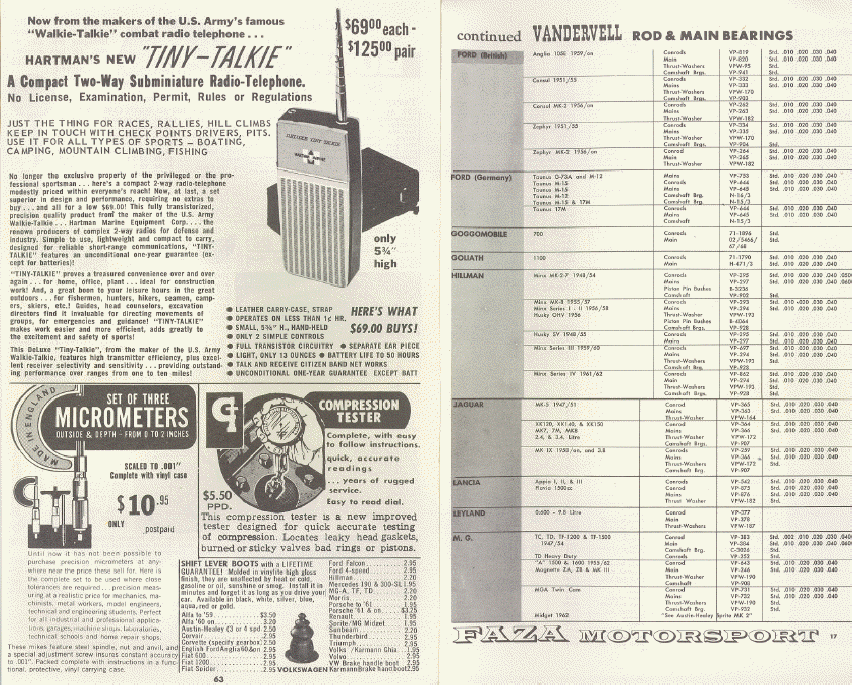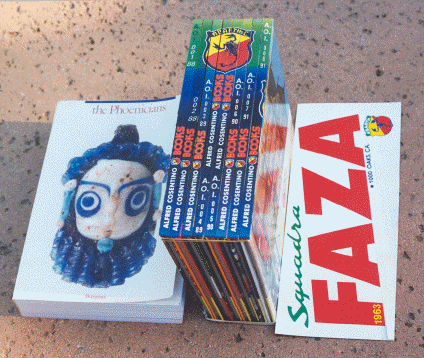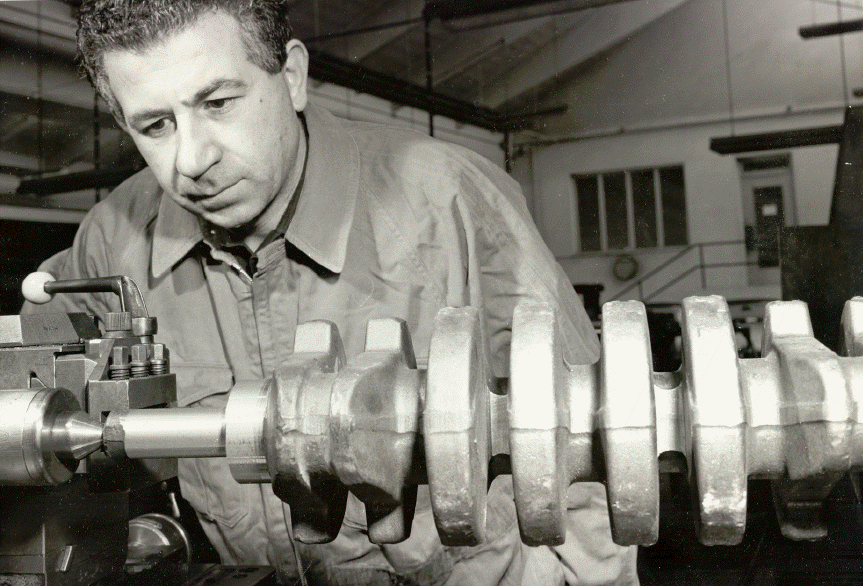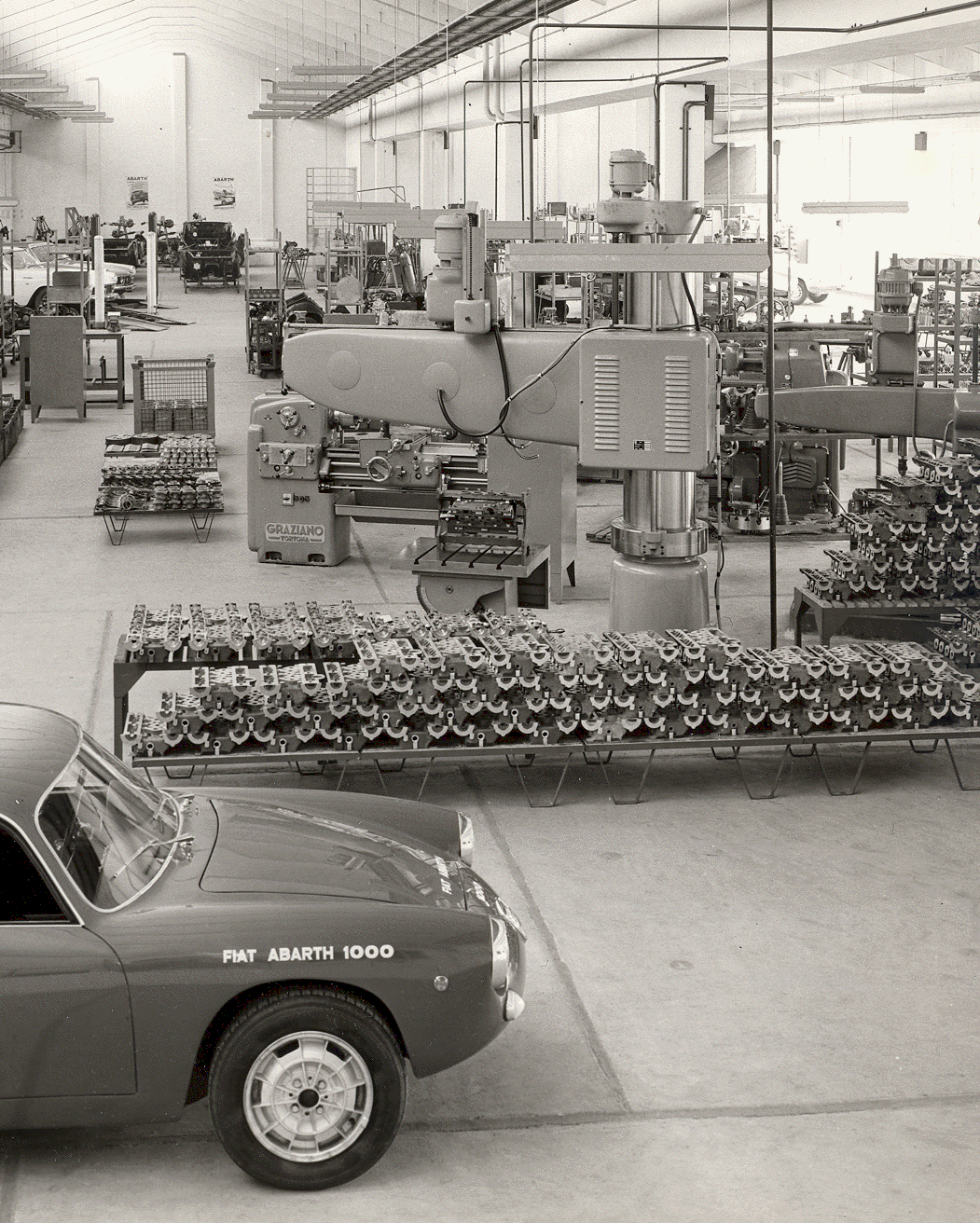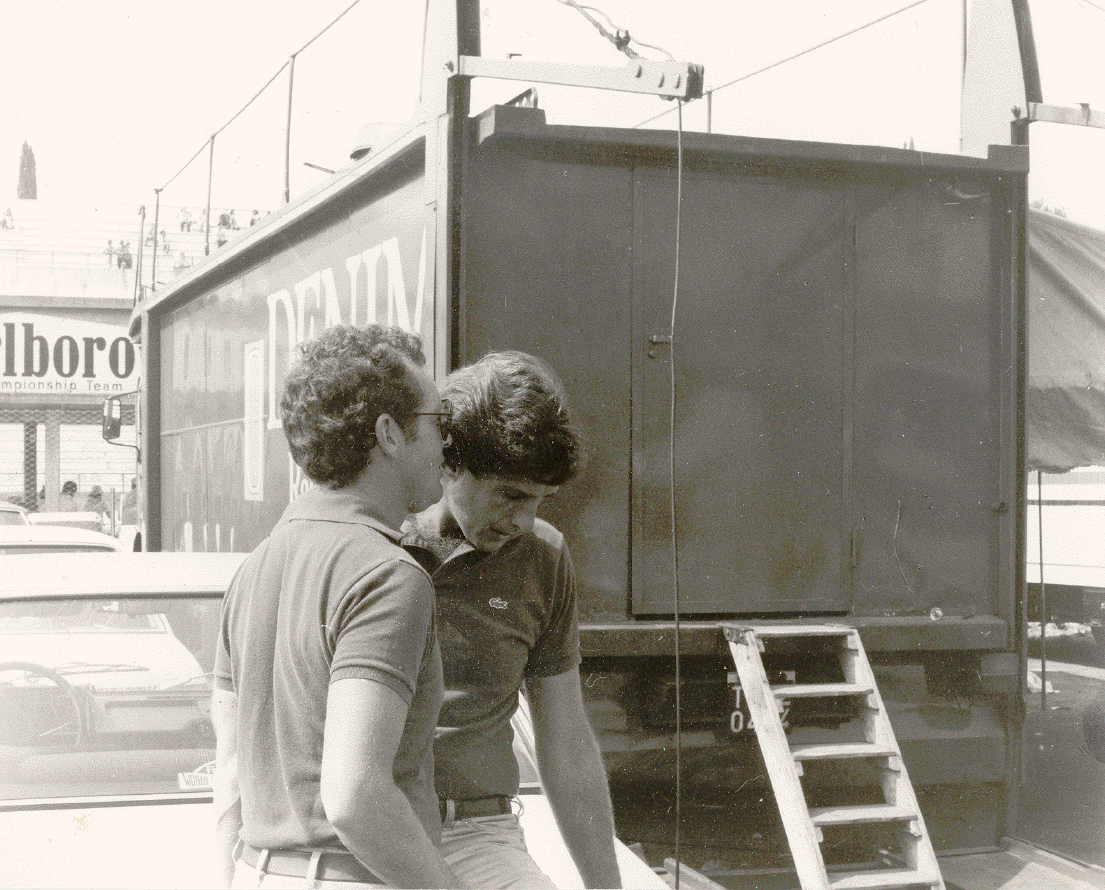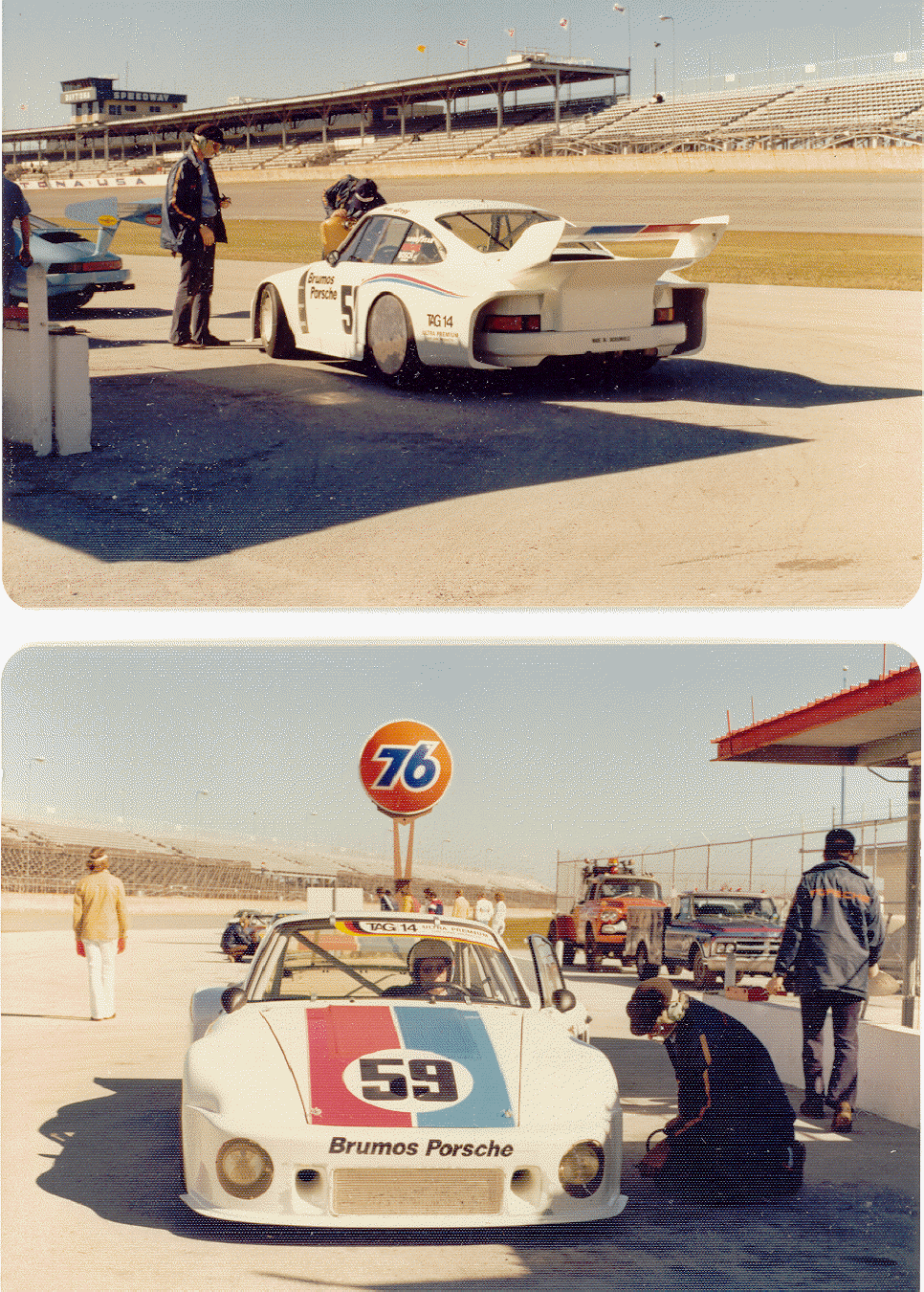 THI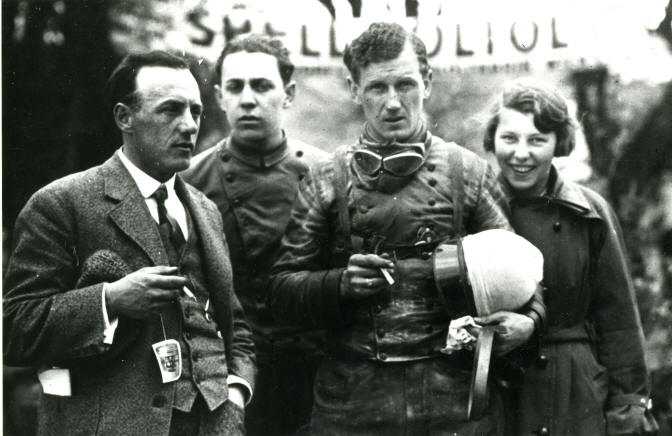 KARL ABARTH AT 19 YEARS OF AGE BEGAN TO PROGRESS INTO A PROFESSIONAL MOTORCYCLE CAMPAIGNER WITH HIS OWN SIDECAR ENGINE NEAR.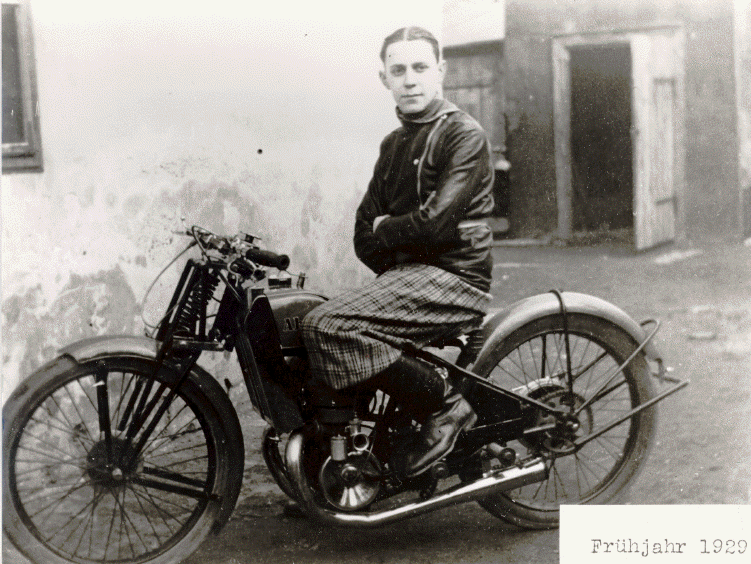 IN 1929, KARL ABARTH CONSTRUCTED HIS FIRST MOTORCYCLE. THE MOTORCYCLE SIDECAR CAME NEXT. THIS WOULD GIVE KARL A WIDER AUDIENCE. IF ONLY HE WOULD BE FIRST TO REVOLUTIONIZE THE PRIMITIVE CONCEPT OF 2 TO SIDECAR RACING!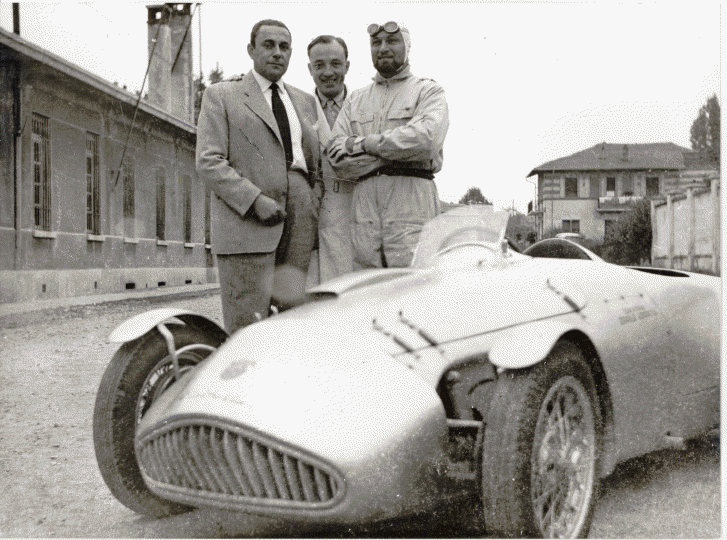 1950 LEFT TO RIGHT, IS AN ENGINEER EMPLOYED IN THE CENTER BY CARLO ABARTH.
THEIR PROFESSIONAL DRIVER ON THE RIGHT IS GUIDO SCAGLIARINI. THE HOME
SITE IS NEARBY, WHERE THEY HAVE ABARTH & C., IN TORINO, ITALIA.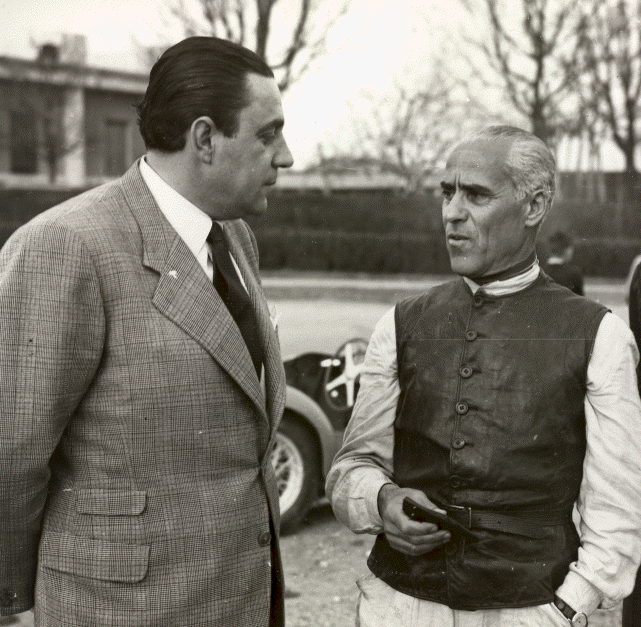 CARLO ABARTH WITH TAZIO NUVOLARI .....GRANDE PILOTI DEL MONDO.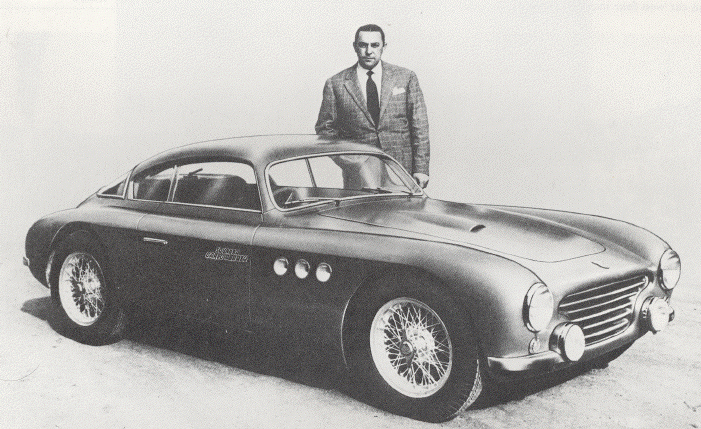 MR. CARLO SCAGLIARINI BECAME ABARTH'S PARTNER IN MID 1950, TAKING HIS BROTHER'S POSITION.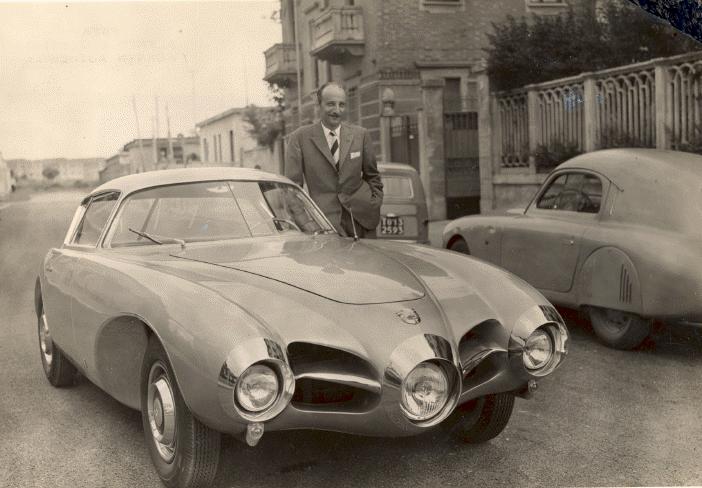 IF YOU REMEMBER THE STUDEBAKER, THIS IS THE PROTITIPO WHICH THE USA FIRM BOUGHT FROM ABARTH &C. IN 1951, DURING THE TORINO SALONE . THIS IS ABARTH & C.'S 5 TH AUTOMOBILE. THIS IS A 1952 ABARTH BIPOSTO 1500 BERTONE DOCUMENTED IN "FAZA CAR GRAPHIC ABARTH GUIDE".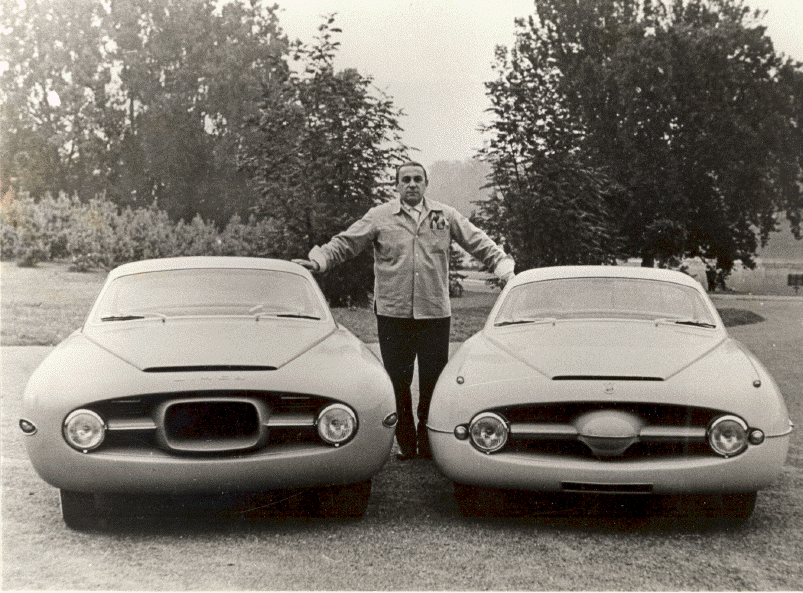 CARLO ABARTH WITH 2 DIFFERENT NOSE DESIGNS TO CHOOSE FOR THESE 1953 ABARTH SIMCA 1500S GT COUPES BY GHIA. NUMBER 7 OF 229 ABARTHS DOCUMENTED IN THE 456 PAGE "FAZA CAR GRAPHIC ABARTH GUIDE" BOOK.
EXCEPT ENZO FERRARI, WHO SENT HIS DRIVER PETER SHETTY [EX CARLO ABARTH PILOTI] CAME HERE IN 1969 TO ENTER THE INTERNATIONAL HILL CLIMB CHAMPIONSHIP IN DRAGANONE, FRANCE. FERRARI NEVER CARED LESS ABOUT THE BODY WAVES AND LOOKS OF RACE CARS. THIS ONLY ONE-OFF 2 LITER ROCKET PROTOTIPO WITH A FLAT I2 CYLINDER TURNING 13,000 ALL THE WAY UP THE MOUNTAIN. INCLUDING ALL BUT THE LAST EVENT IN THE SERIES WHICH SHETTY DROVE TO VICTORY AHEAD OF BOTH ABARTH WORKS TEAM. ENZO PULLED OUT OF OF THE 1970 INTERNATIONAL CLIMBS, BUT HAD THE MOST PHENOMENAL 212-E ENGINE OF ITS TIME. FURTHERMORE, ALMOST 15 YEARS LATER, ING. STEFFANO IACCOPONE BROUGHT BACK ING. LUCIANO FOCHI! SINCE WHEN DO ENGINE MAKERS WORK TOGETHER? .....BRAVO.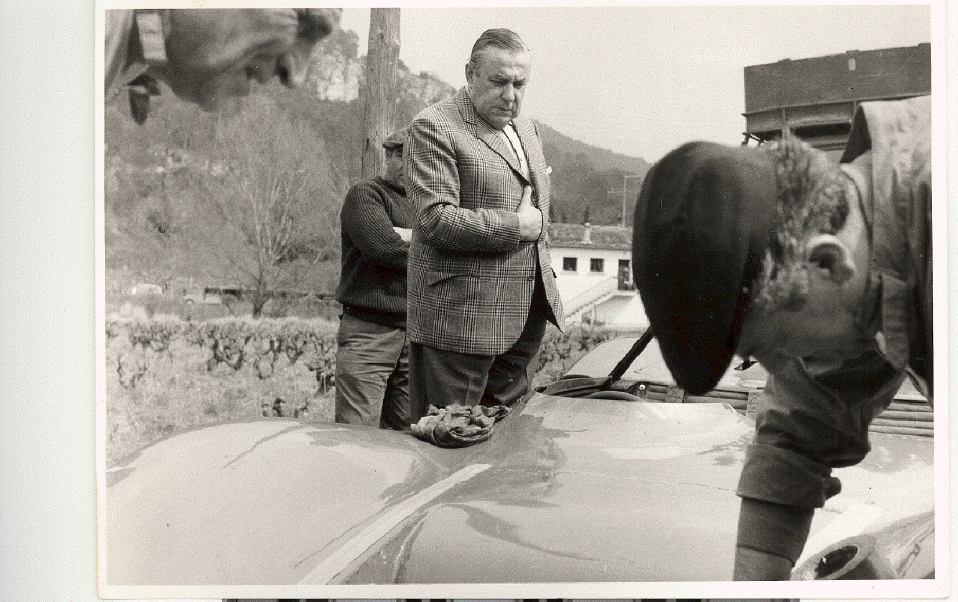 THE ABARTH PARTNERS, CARLO ABARTH AND CARLO SCAGLIARINI WERE MAKING HISTORY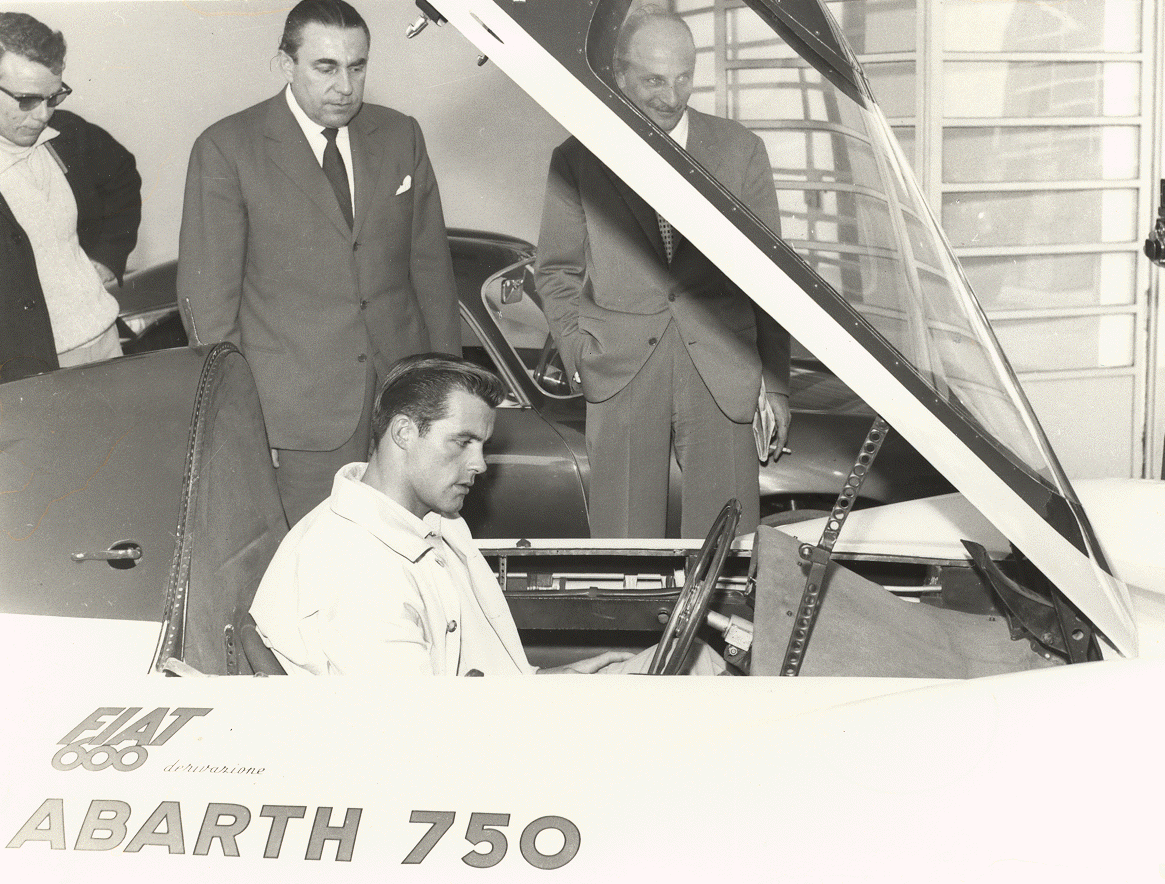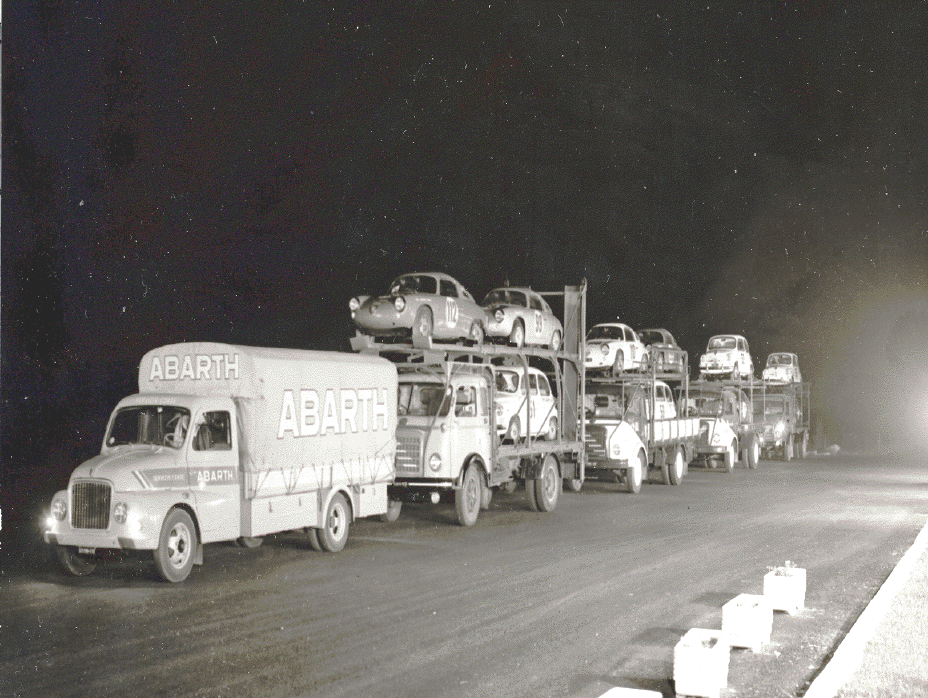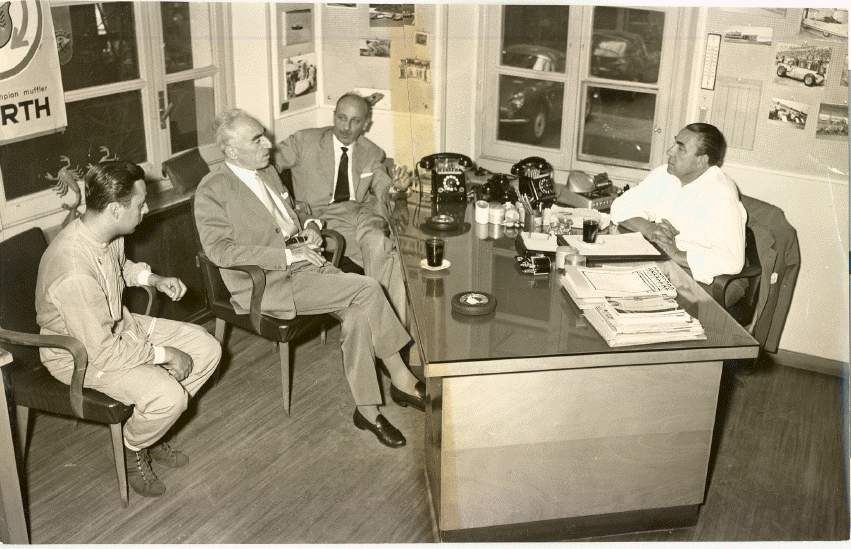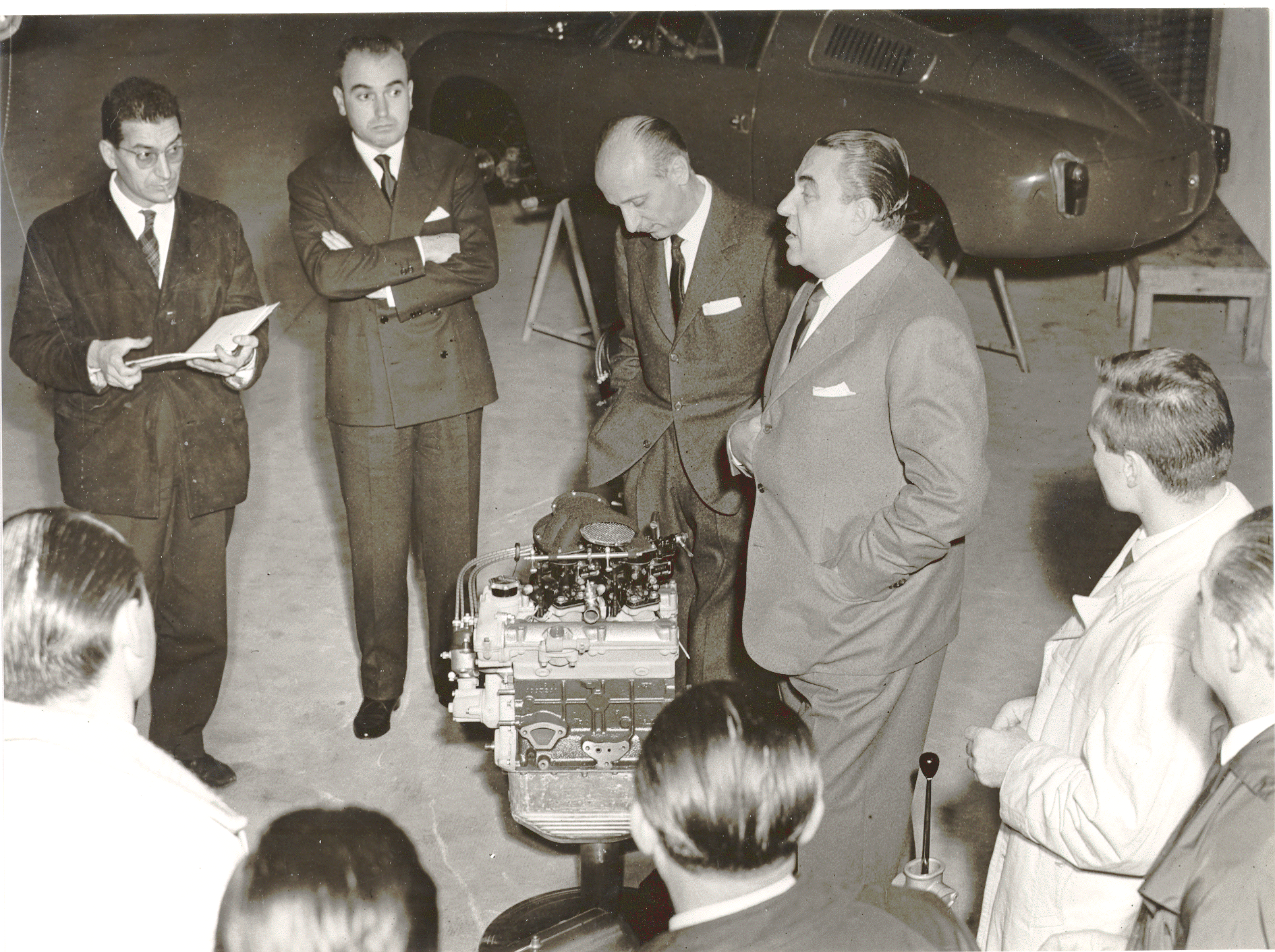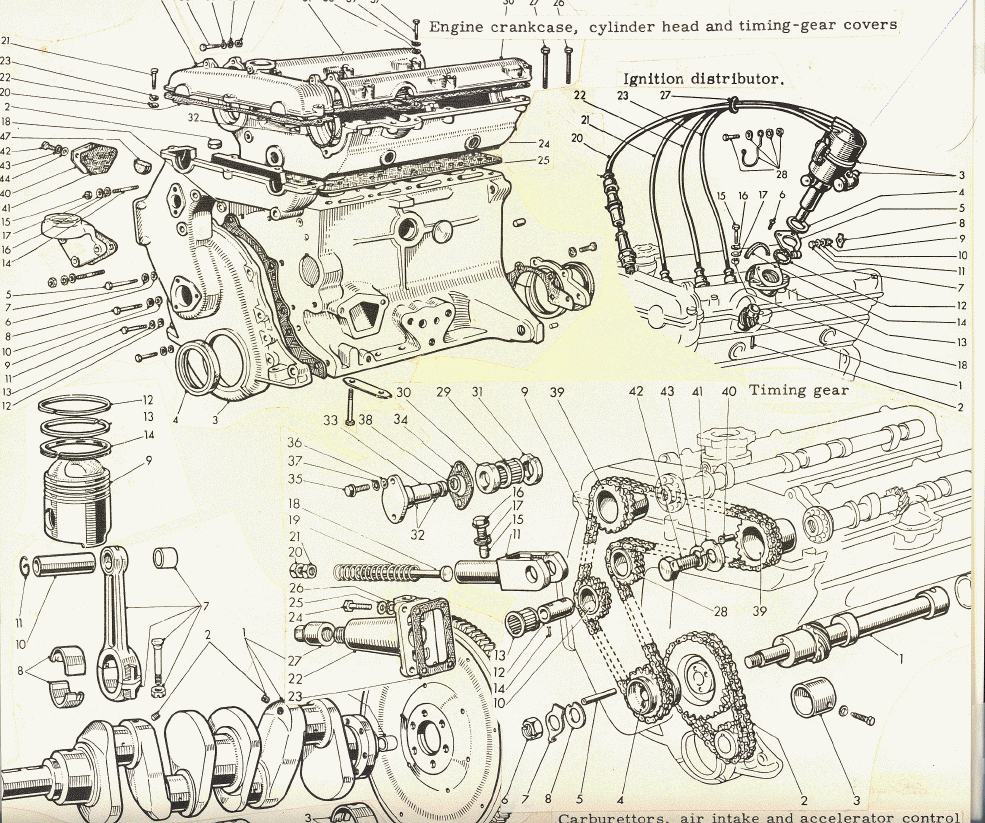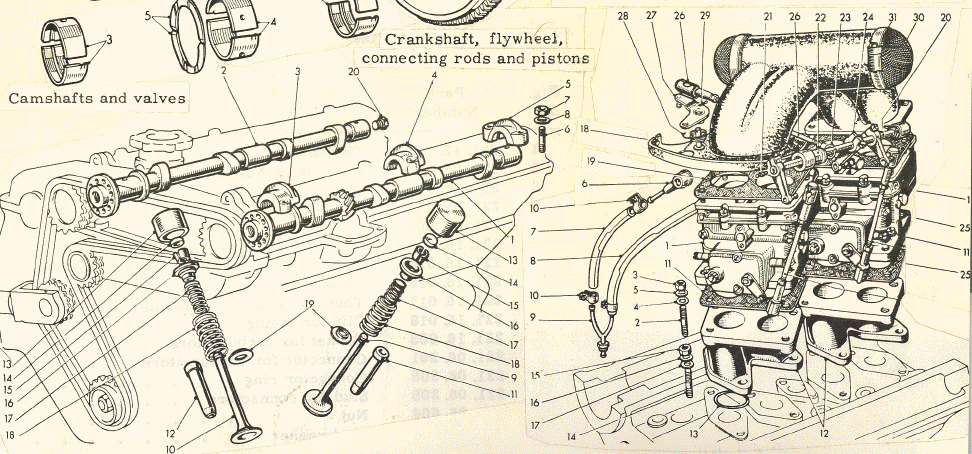 For those of you who recognize that humble block with only 3 mains under the first dual overhead camshaft, which Ing. Dante Giacosa created in 1954 to produce 22 HP, bow down whenever you see a FIAT 600. There is no such small or smaller power plant in history which has had the greatest engineers develop them for FIAT group mass production and racing fame than:
INGENERE COLOMBO 1957 / 750CC BIALBERO
INGERENE LUCIANO FOCHI 1959 / 700 - 850 - 1000CC BIALBERO 850 / 1000 TC-R
INGENERE STEFANO IACAPONE / 1968 / 1000 BIALBERO 1970 120 DIN HP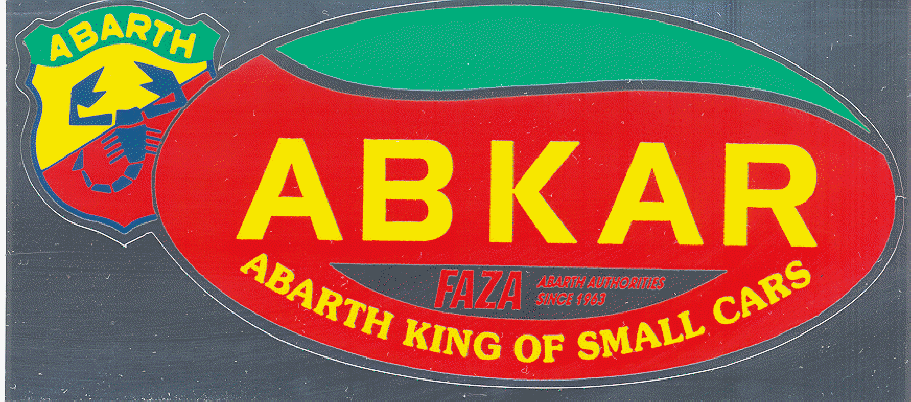 STILL ON THE ROAD IN PRODUCTION AFTER 58 YEARS `I KIDD YOU NOT' WHO ARE
COLOMBO / FOCHI / IACCOPONE. THESE 3 ABARTH ENGINE DESIGNERS
HELPED WIN 9 OF THE FIAT ABARTH WORLD CHAMPIONSHIPS
AND 9 LANCIA ABARTH WORLD CHAMPIONSHIPS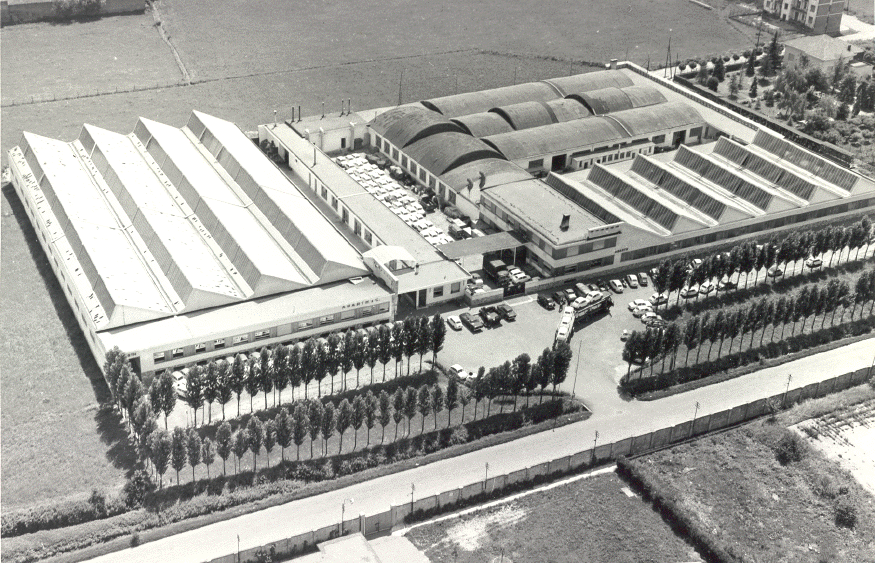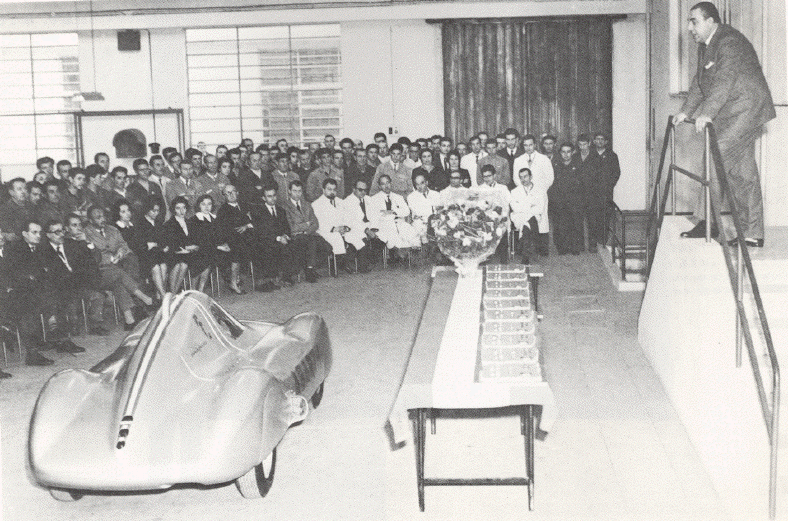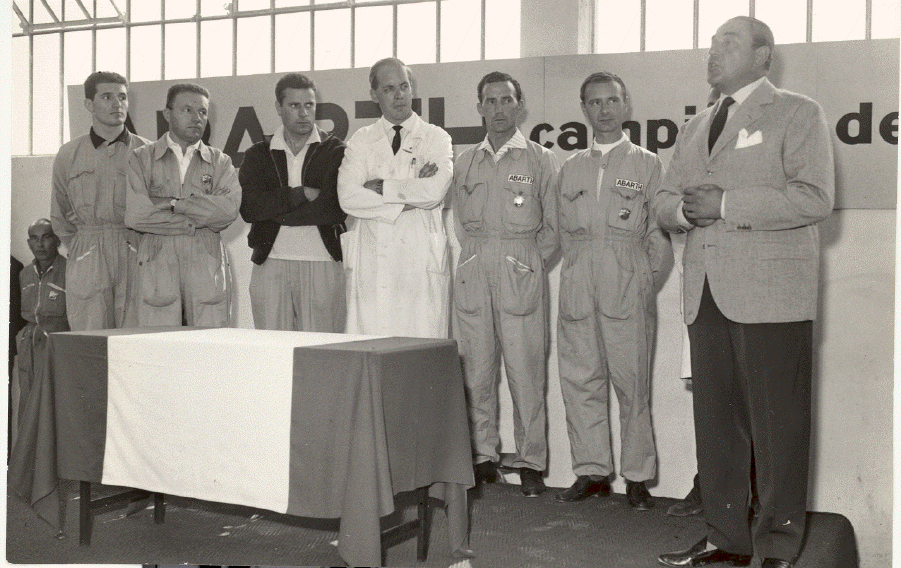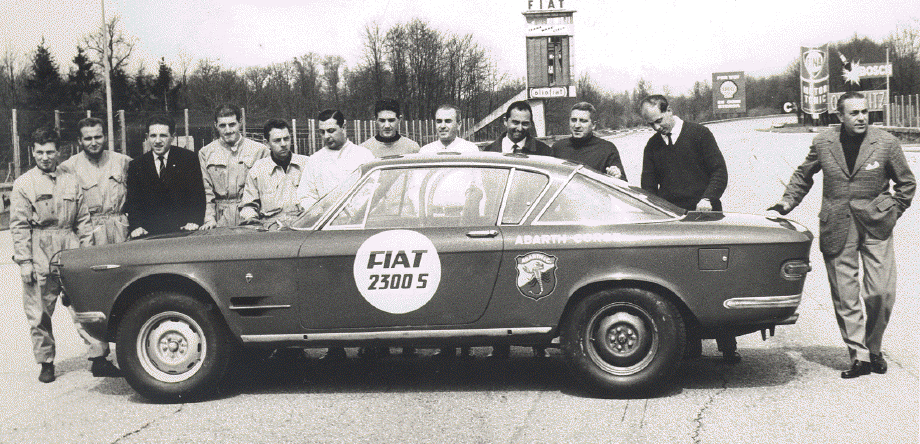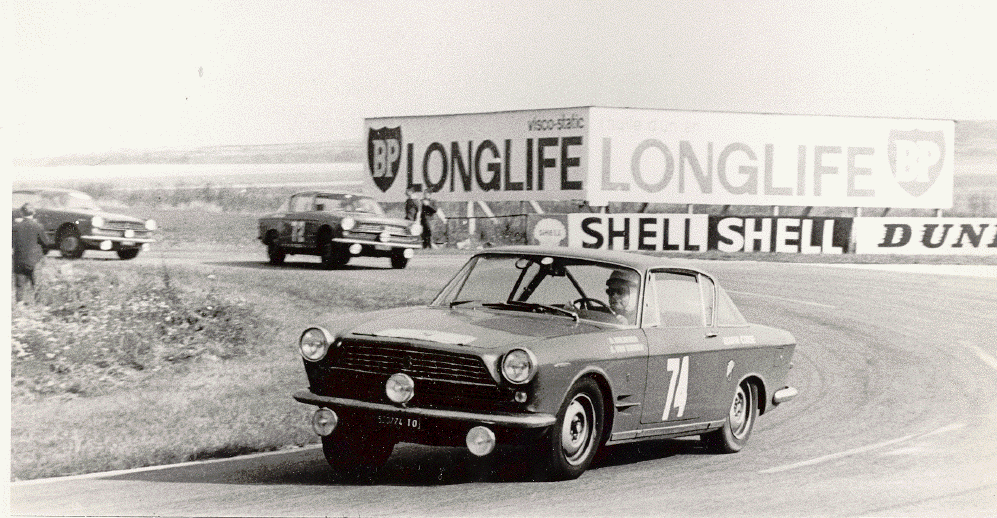 THE FIAT ABARTH 1000 GT 1962 POSTER, IS ABOUT ABARTH & C. WINNING THEIR FIRST WORLD CHAMPIONSHIP, POSTERS 4 SALE!
THIS ABARTH SIMCA 1300 GT IS A STRADALE, DEBUT WAS IN MARCH 1961 AT THE SALONE DI GENEVA!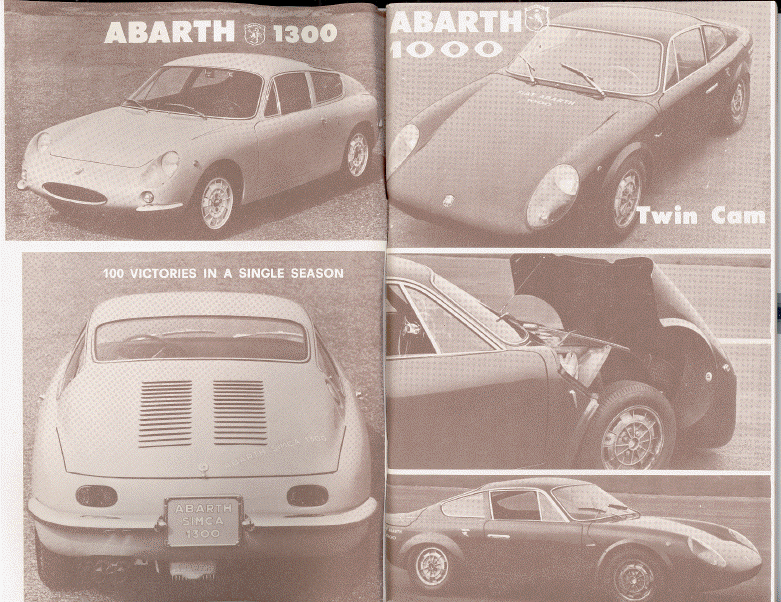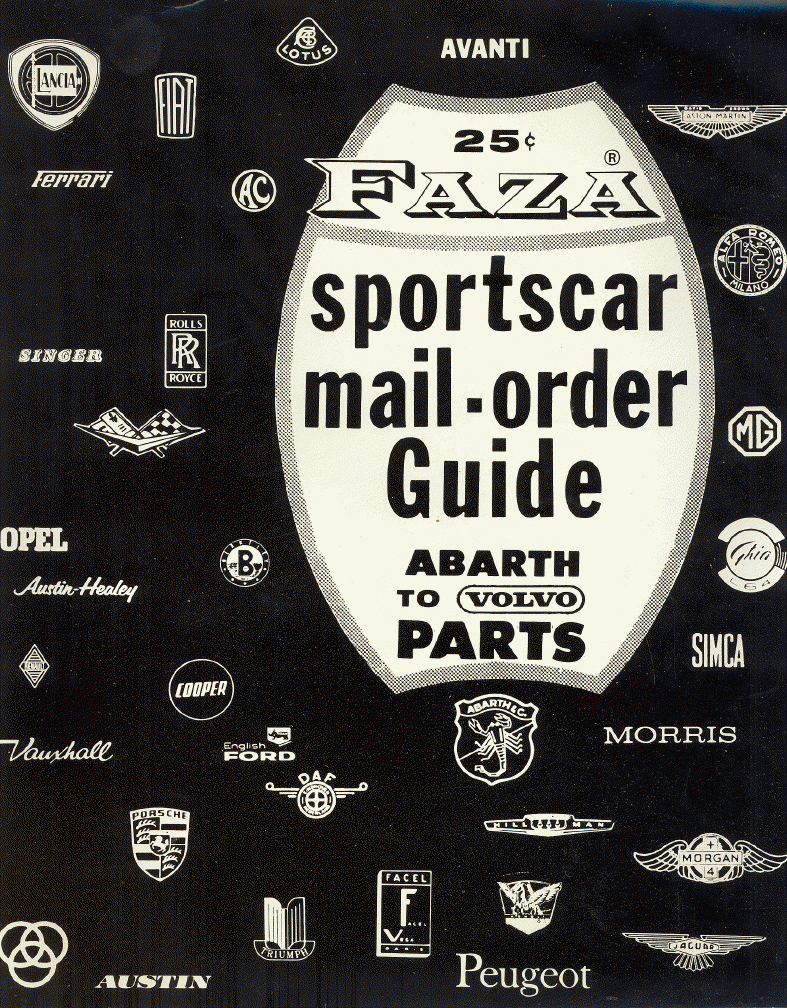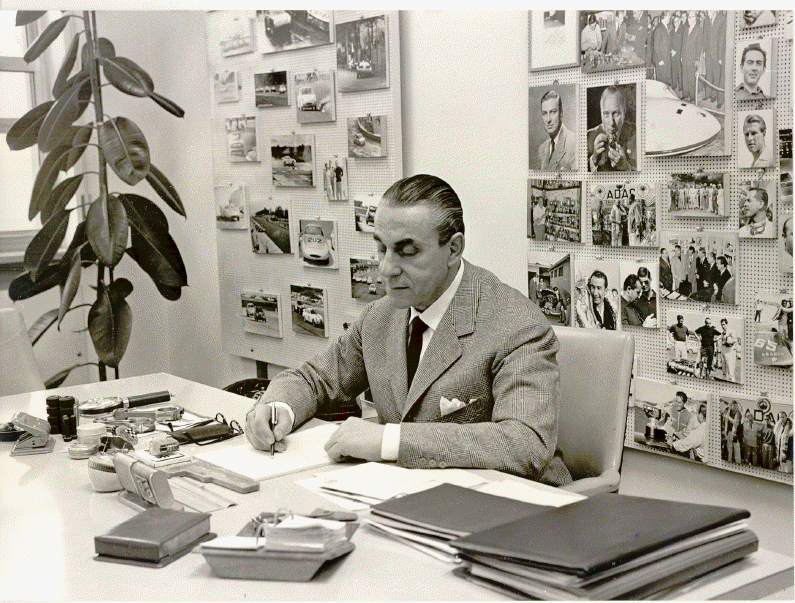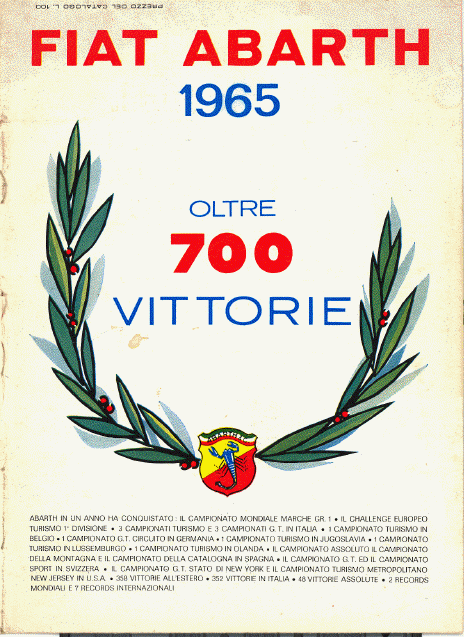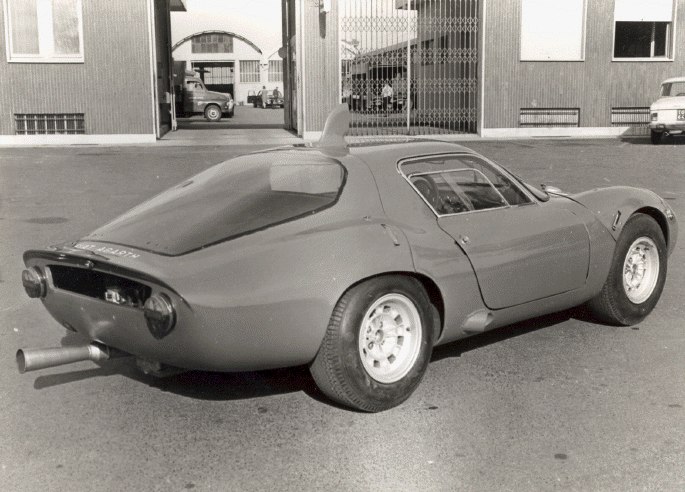 PLANT II IS ABARTH & C. 73 CORSO MARCHE, TORINO IN THE BACKGROUND. THIS IS A FIAT ABARTH 1300 OT WHICH HAS SEVERAL VERSIONS OR SERIES FROM THE DEBUT [MINUS THE PERISCOPIO] IN SEPTEMBER 1965 AT THE 500 KM NURBURGRING. THIS IS A DIFFERENT REAR WINDOW TREATMENT. BETTER STILL, THEY WERE POWERED BY 1600 AND 2000CC ABARTH ENGINES. NUMBER 124 IN THE "FAZA CAR GRAPHIC ABARTH GUIDE".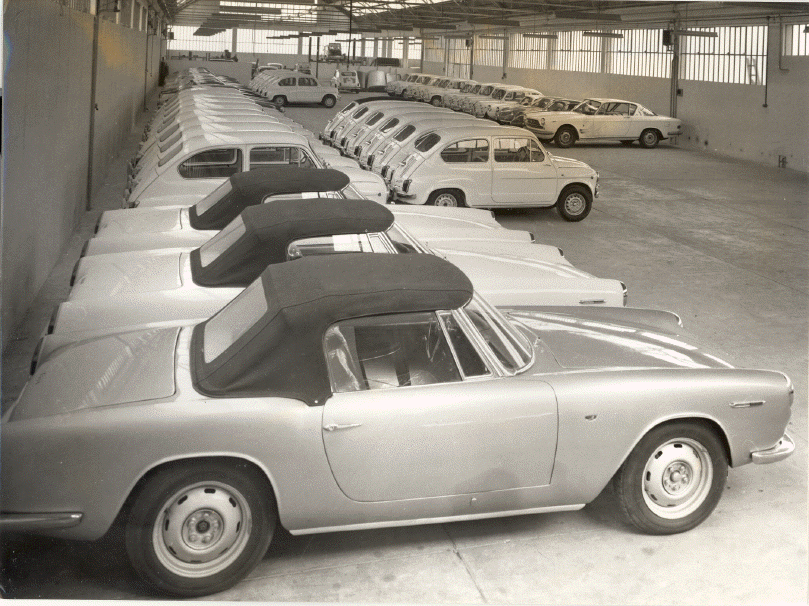 NORTH SIDE OF PLANT. AT THE REAR IS THE WARRANTY SERVICE REPAIR SECTION. FORWARD OF THESE FIAT ABARTH 1600 ALLEMANO WITH DOHC POWER IS A VERY SPACIOUS FRONT OFFICE FOR THE SALES MANAGER, PARTS DEPARTMENT, ARTIST MARTINI'S STUDIO .....HAVE SLAVE-O-MATICS PORTRAIT TO PROVE IT. THERE WERE 3 VARIETIES OF MEDIUM-SIZED MOTORCYCLES WITH ABARTH LOGOS IN THE SHOW AREA. CARLO ABARTH REJECTED THE IDEA. THE ALLEMANO CABRIOLET IS NUMBER 79 IN THE "FAZA CAR GRAPHIC ABARTH GUIDE".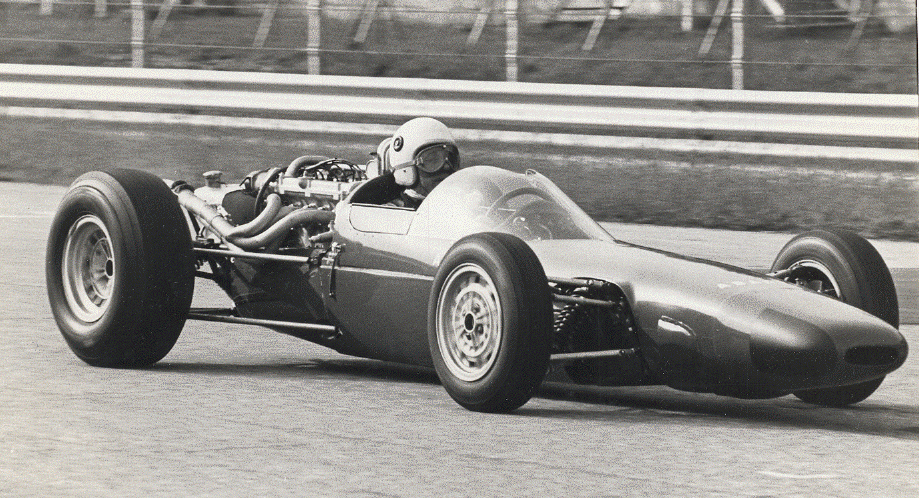 CARLO SETTING DRAG RECORD.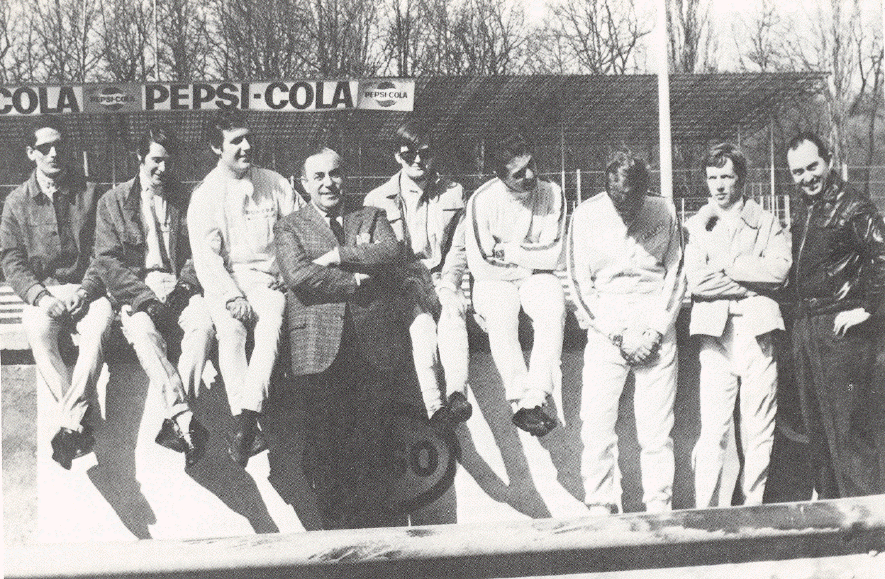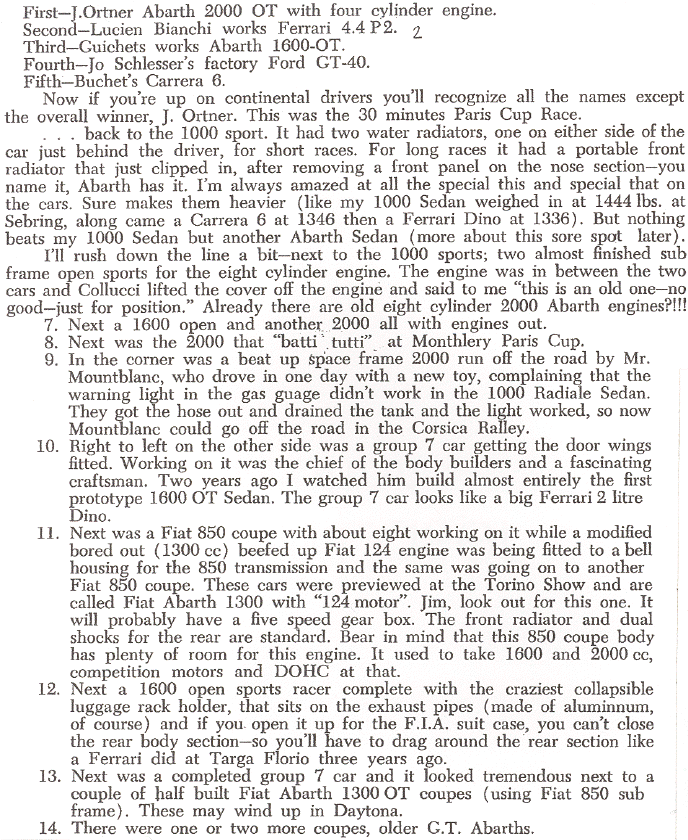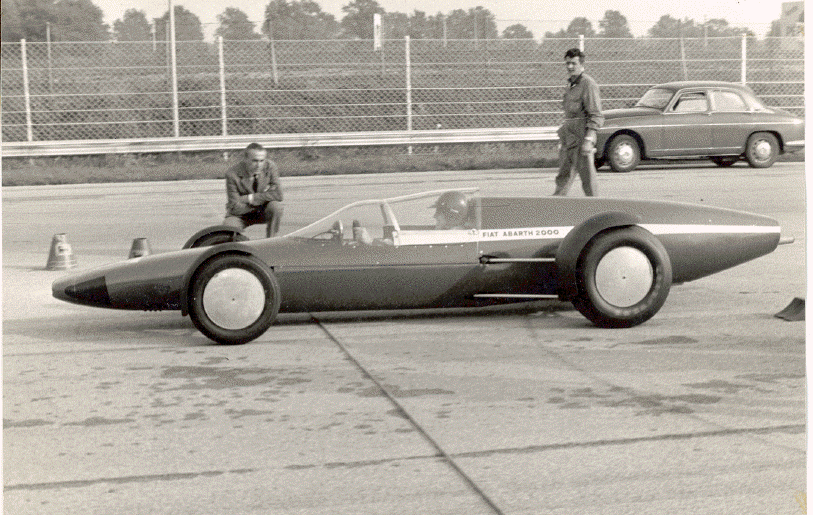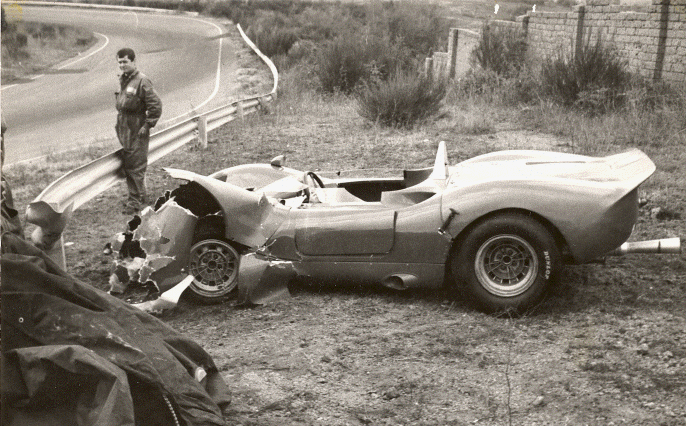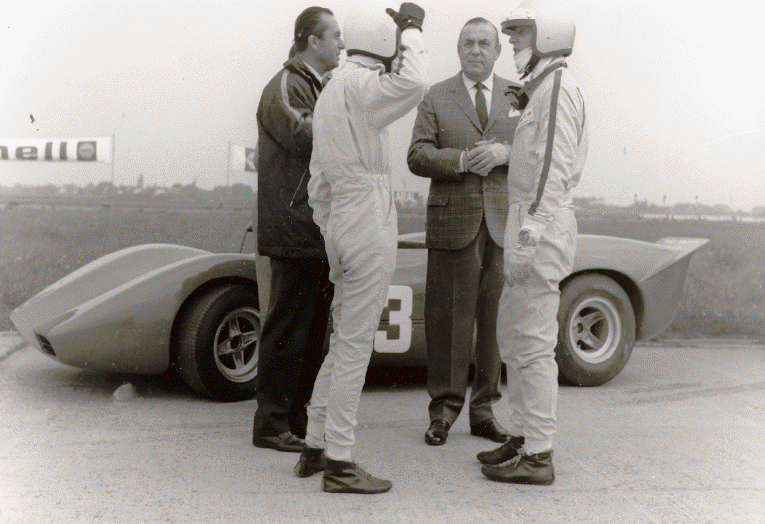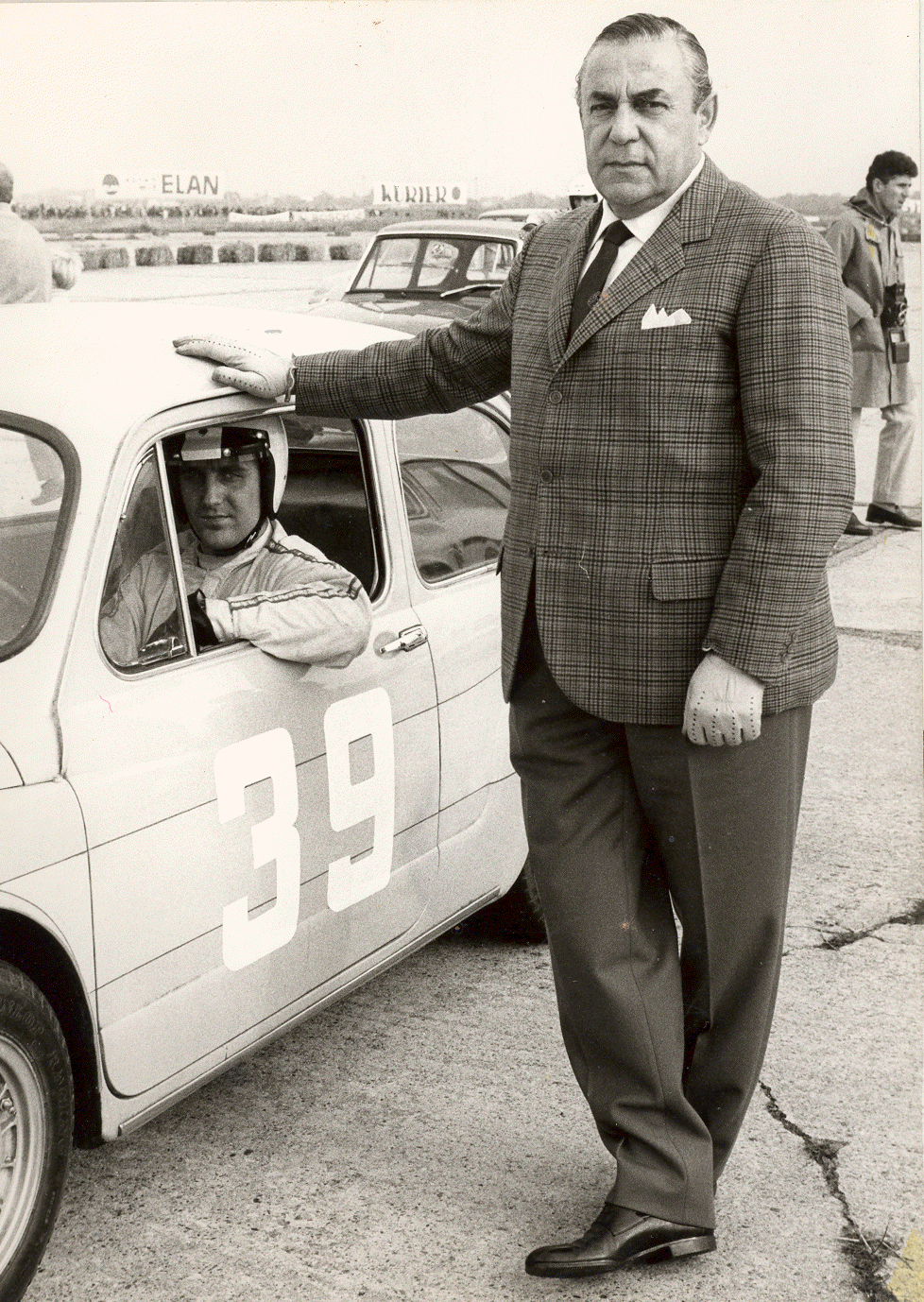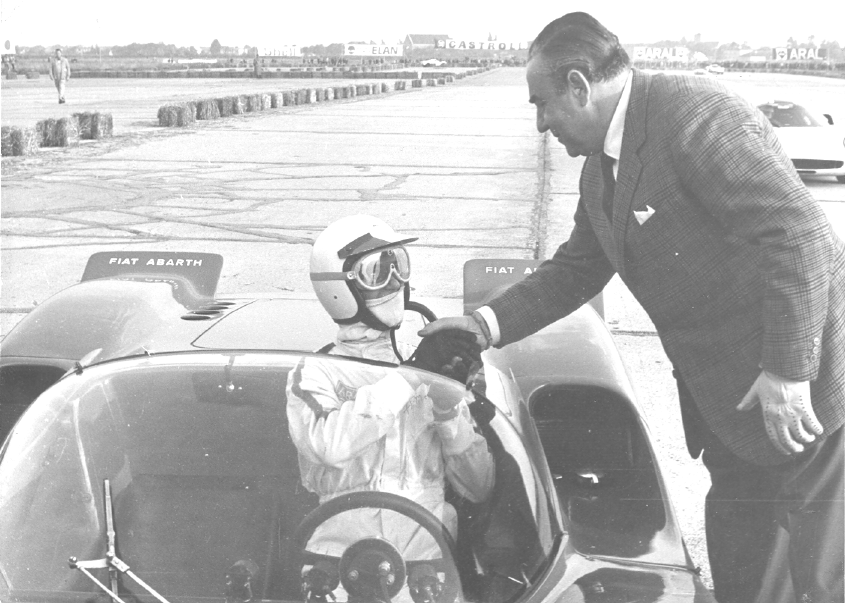 CARLO ABARTH THE TALENT SCOUT IN ANOTHER YEAR OR 2, MERZARIO BROKE IN RACING WITH A FIAT ABARTH TC 1000 BERLINA. CARLO ABARTH IS BECOMING VERY PLEASED WITH MERZARIO WHO IS JELLING FASTER THAN ORTNER.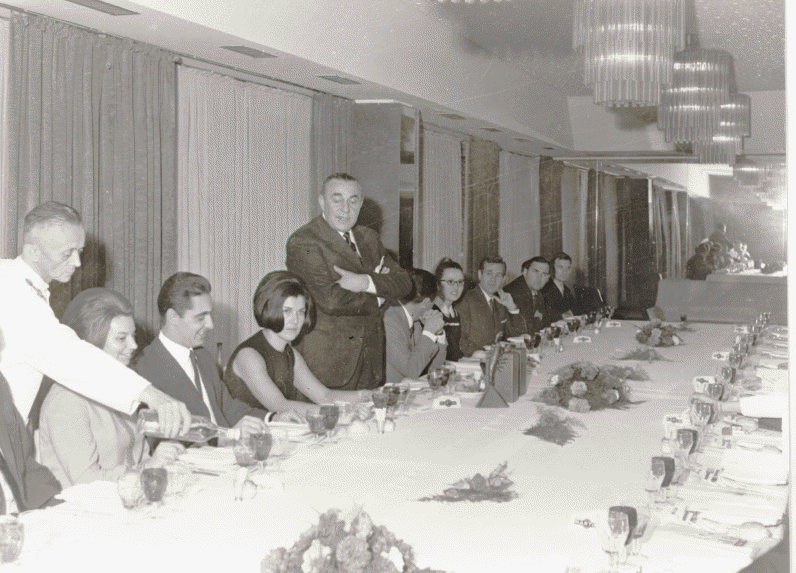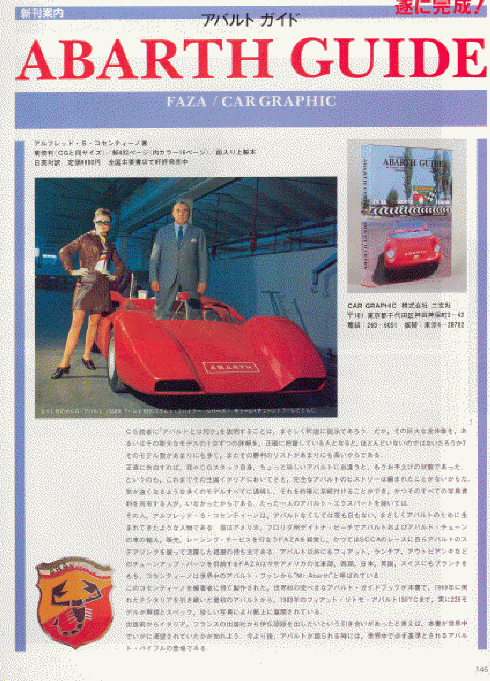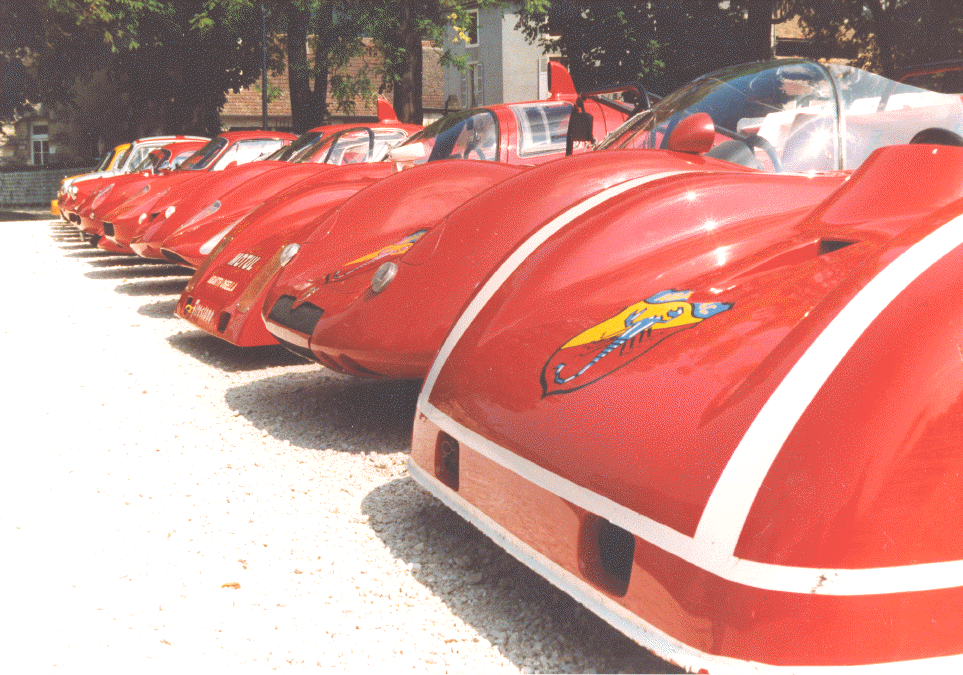 CARLO ABARTH IS IN THE AER0 CLUB VICINITY NOT FAR AWAY FROM THE RACE TRACK!
THE 3 LITER IS A V-8 TO CARLO'S RIGHT SIDE.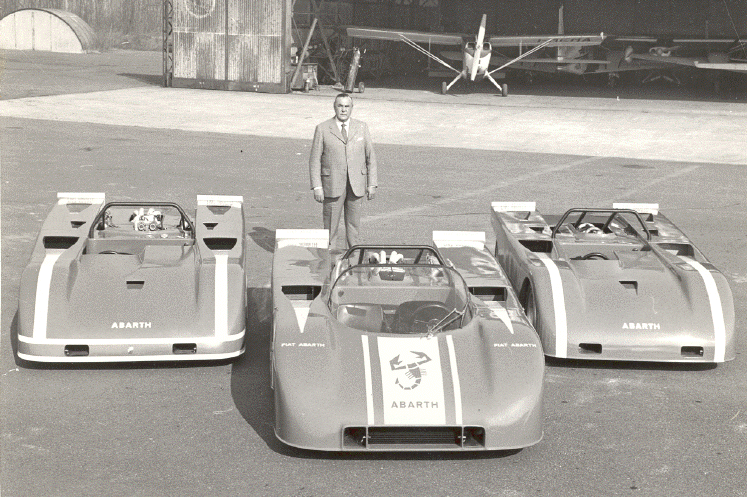 THERE ARE 2 V-8 ABARTH MID ENGINES TO CARLO'S RIGHT.
THIS IS 1971 AND WILL BE AT MANY RACES, UNTIL FIAT
HAS THEIR TAKE OVER IN AUGUST.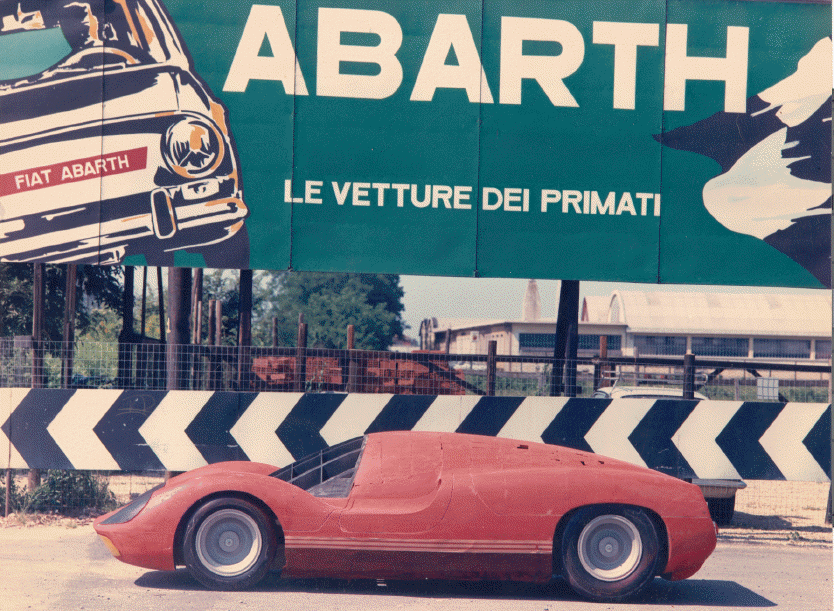 F. I. A. AND ENZO BELIEVE THE MOST FIT TO REDUCE CARLO ABARTHS DESTRUCTION FROM A 6 LITER ENGINE BELOW TO 5 LITERS.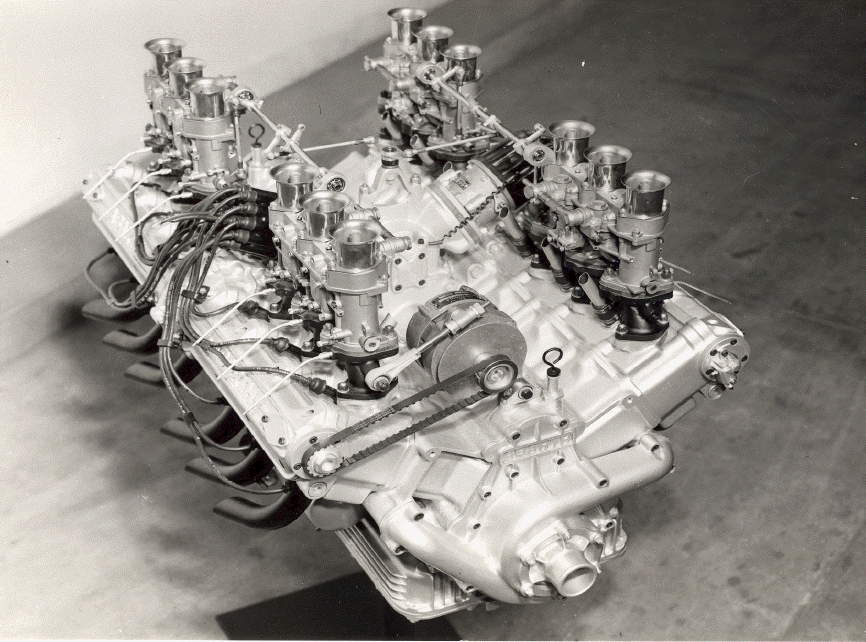 WHERE WAS ENZO FERRARI .....HE HAD BETTER HIDE. IF MANY
CONSTRUCTORS DID NOT PRESSURE THE F. I. A. OR
CONTACT ENZO TO BACK OFF.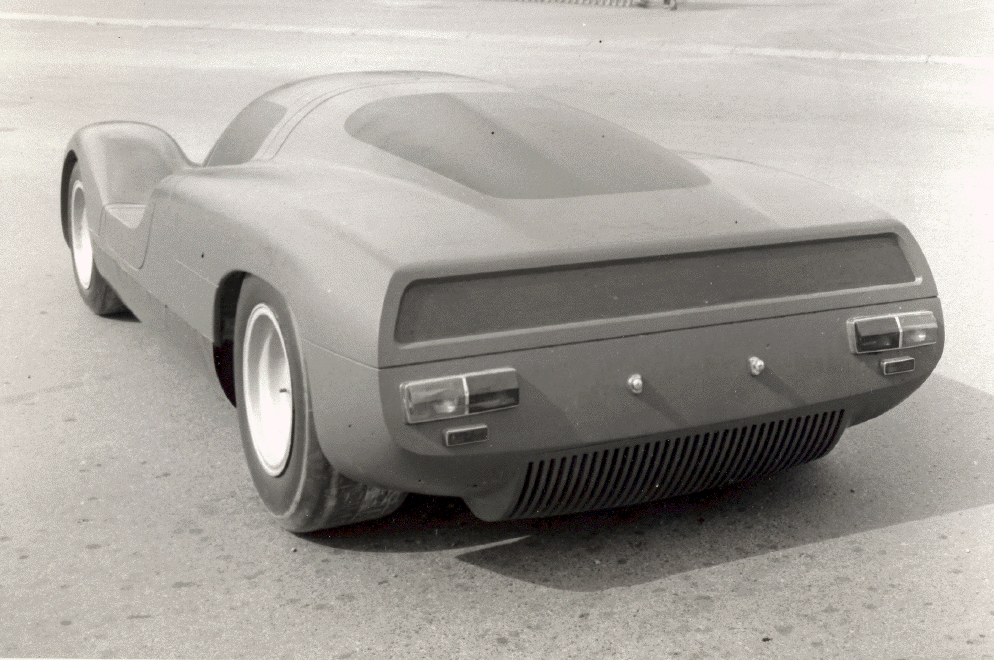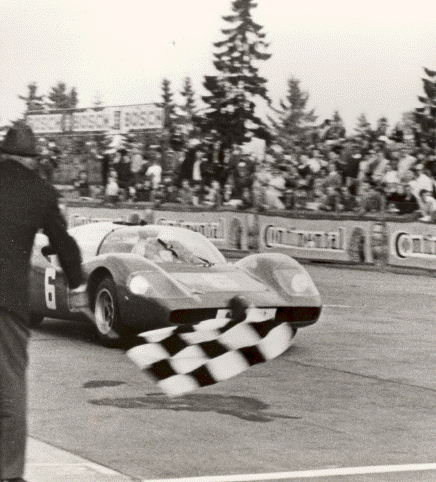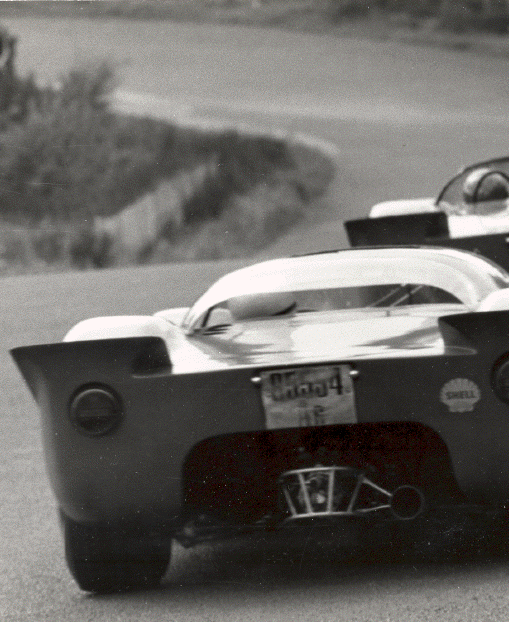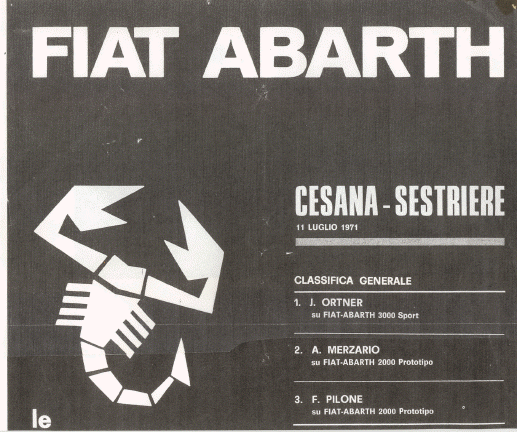 FIAT - ABARTH HANNO
OTTENUTO OLTRE
7200 VICTORIE ASSOLUTE
O DI CLASSE
WHY DOES FIAT APPEAR AHEAD OF 97 % ABARTHS & PURE ABARTHS IS, FIAT HAS PAID 100.000 LIRA PER WIN SINCE 1960.
1. J. ORTNER IN FIAT ABARTH 3000 SPORT
2. A. MERZARIO IN FIAT ABARTH 2000 PROTO
3. F. PILONE IN FIAT ABARTH 2000 PROTO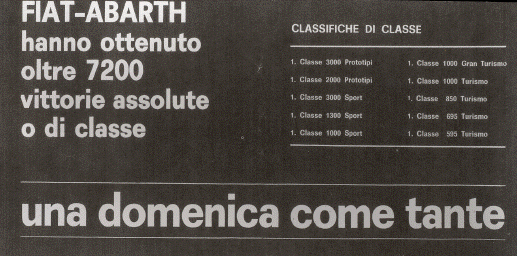 CLASSES OVERALL
CLASS 3000 PROTITIPO CLASS 1000 G T
CLASS 2000 PROTITIPO CLASS 1000 TURISMO
CLASS 3000 SPORT CLASS 850 TURISMO
CLASS 1300 SPORT CLASS 695 TURISMO
CLASS 1000 SPORT CLASS TURISMO
CARLO ABARTH SPEAKS WITH A PHENOMENAL MEMORY.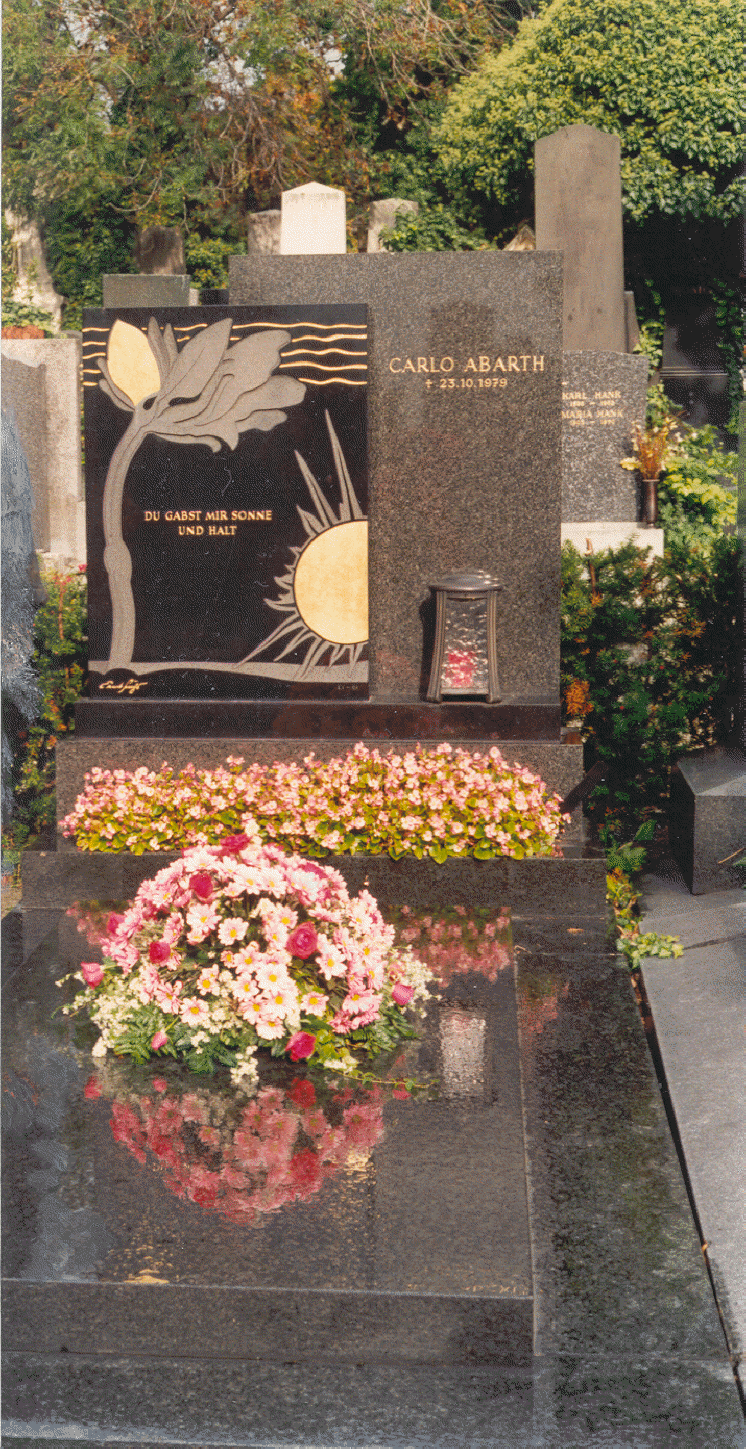 1991 MEMORIAL, ABARTH WORLD MEETING KLOSTER BANZ, GERMANY.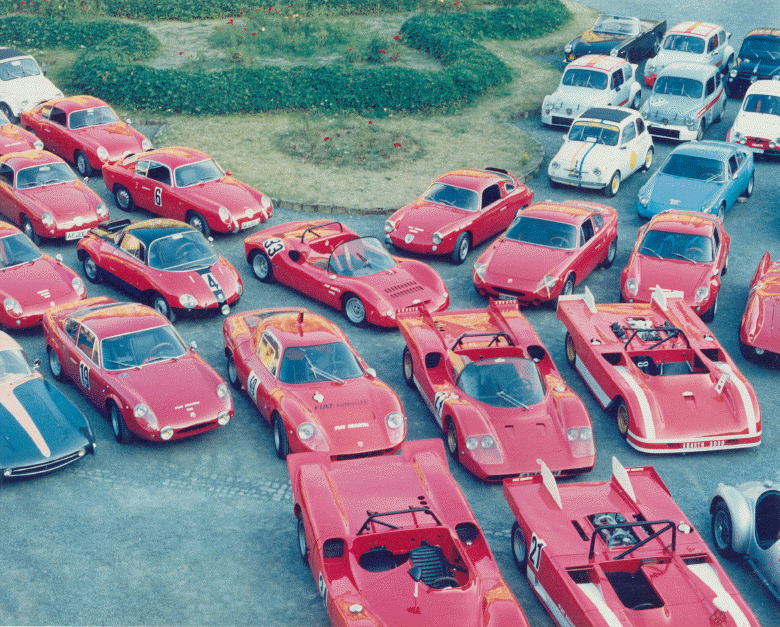 The FAZA ABARTH WORLDWIDE HEADQUARTERS!
DEEP IN THE CONN. WOODS, THE ABARTH SIMCA 2 MILA IS IN THE GARAGE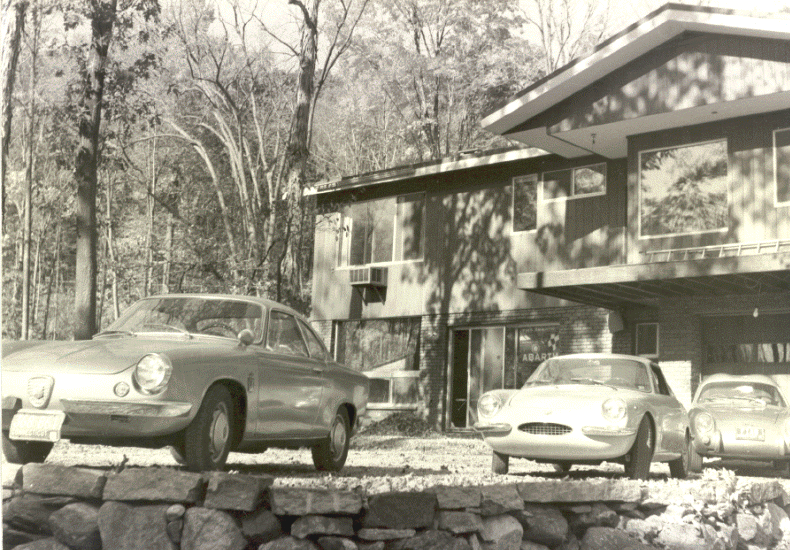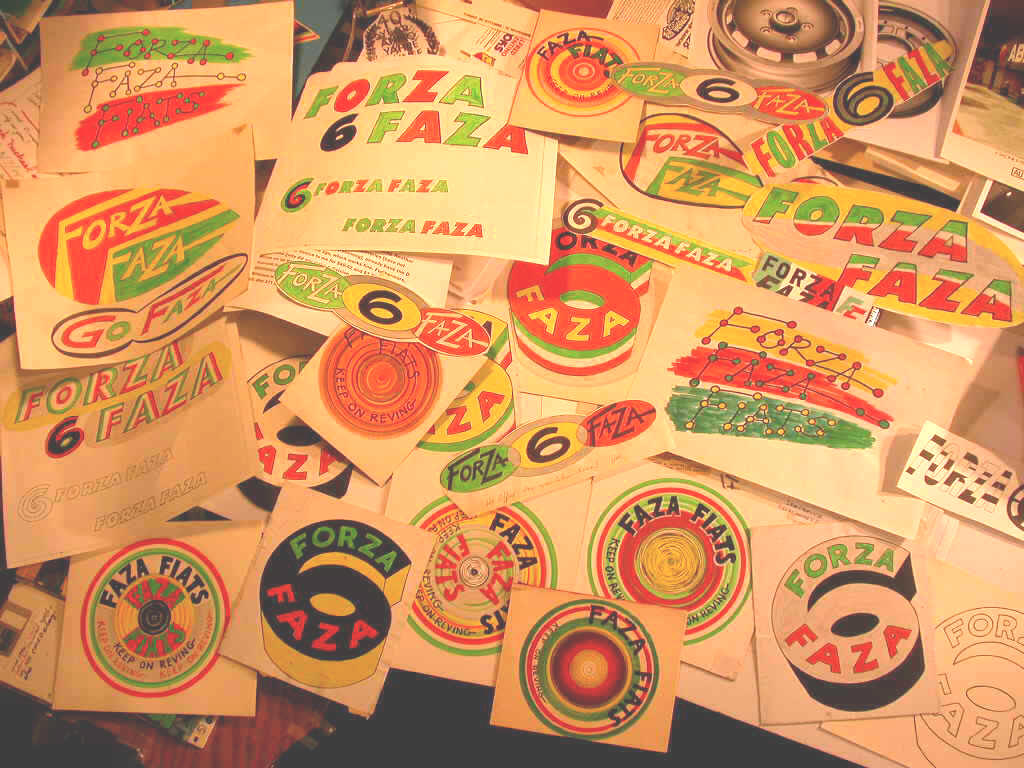 "FAZA IN REAL ECSTASY"
A QUOTE, FROM ENGLISH AUTOMOBILE JOURNALIST CONTRIBUTOR TO "CAR & DRIVER" MAGAZINE IN 1983. FAZA / COSENTINO WAS KNIGHTED AGAIN IN A 1993 "CAR & DRIVER" FROM THIS SAME AUTHOR'S EXPERIENCES PURCHASING FAZA HI PERFORMANCE EQUIPMENT. GUESS HIS NAME OR LOOK FOR THE YELLOW SLOGAN PRAISE, IN THE "FAZA X1/9 STRADA 128 RACE WORLD & REPAIR MANUAL" BELOW. 572 PAGES $37.50
GRAZIA AMICI DELLO SCORPIONE SIG. RAFFAELE BARRICELLI E BRAVO, BRAVO!